Is Donald Trump Broke? Twitter Reacts To Former Prez's $475M Defamation Lawsuit Against CNN
KEY POINTS
Donald Trump's lawyers say CNN tried to "politically defeat" him
The 29-page suit was filed in a federal court in Fort Lauderdale
The news comes after New York AG's $250 million lawsuit against Trump and his children
Donald J. Trump, former president and 2024 presidential hopeful, is seeking millions of dollars for defamation from CNN. In a lawsuit filed Monday, his lawyers claimed that the network tried to malign his image by calling him a series of defamatory labels.
The documents filed in federal court in Fort Lauderdale claim Trump was called a "racist", "Russian lackey", "insurrectionist", and equated to Hitler by CNN, reported The Guardian.
Trump is seeking $475 million in punitive damages, reported USA Today. His lawyers claimed that CNN highlighted negative information about Trump while ignoring the positive with the "purpose of defeating him politically."
This development sent Twitter into a frenzy and critics of the controversial former president trolled him for taking legal action against a network he constantly beefed with during his time in office.
"Donald Trump is suing CNN for $475 million dollars because he's broke AF," a tweet read. "Broke -a-- Donald Trump resorts to lawsuits to raise cash," said another.
"Donald Trump filed a $475 million defamation suit against CNN on Monday in federal court in Florida (because he's broke and has other legal fees to pay)," tweeted a third.
For the uninitiated, New York Attorney General Letitia James has sued Trump and his adult children for fraud. The lawsuit seeks at least $250 million in damages.
"#DonaldTrumpis so broke and so desperate to be filing yet another loser lawsuit -- this time against @CNN... #TruthSocial ..." opined one user.
"Desperate #DonaldTrump will do anything and sue anyone for money because he must really be flat broke -- and if anyone is pushing fake news, it's Trump for pushing The Big Lie -- the election was not stolen -- Trump got his butt kicked -- going after @CNN is a joke .." read another tweet.
The 29-page lawsuit was filed as a measure to vindicate Trump's reputation as a "dedicated public servant" and to hold CNN liable for harming his image by the "false, defamatory, and, inflammatory mischaracterizations of him," his lawyers claim.
The suit claims that CNN's "libel and slander" against Trump has escalated in recent times "as part of its concerted effort to tilt the political balance to the Left," as the network fears he will run for president in the next elections.
In related news, Trump was recently mocked for emailing his supporters and asking to donate $25 or more to his PACs, hours before Hurricane Ian made landfall in Florida. The same day, he appeared in a fundraising video urging supporters to help out by donating to the PAC before the deadline. Both his moves were widely condemned online.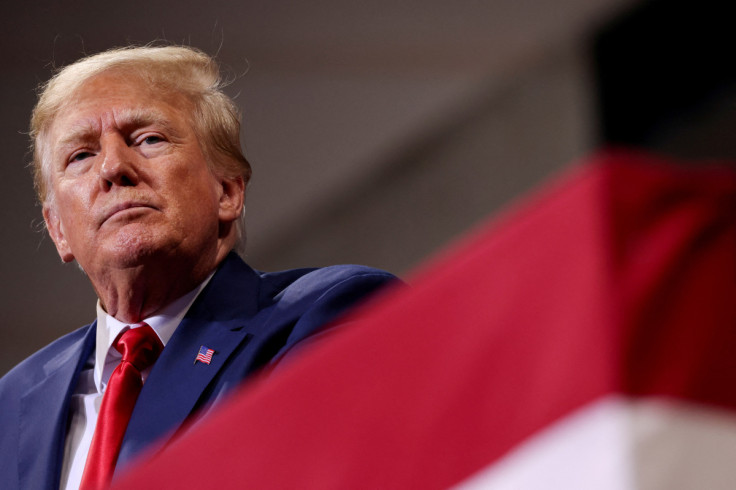 © Copyright IBTimes 2023. All rights reserved.
FOLLOW MORE IBT NEWS ON THE BELOW CHANNELS