Trump GOP Debate 2016: I Haven't Gone Bankrupt, I've 'Taken Advantage Of The Laws Of This Country'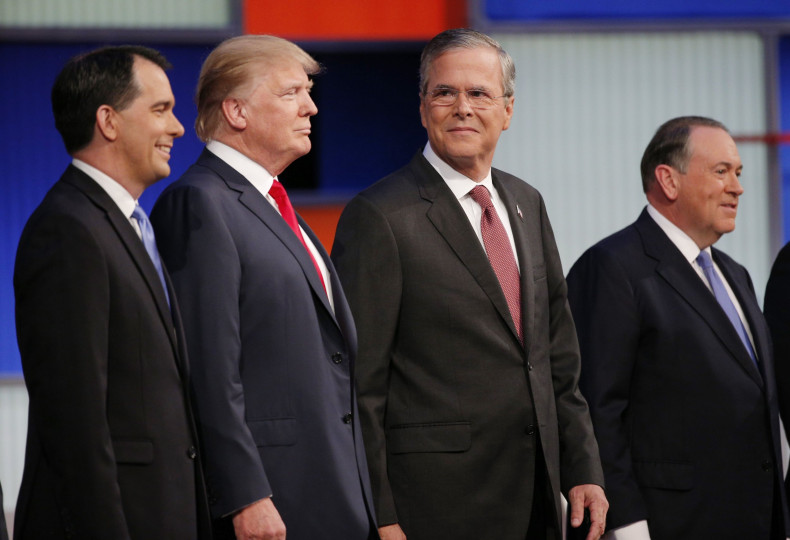 Republican candidate Donald Trump's presidential run has reignited speculation about his finances, and while critics have struggled to disprove the $10 billion dollar fortune he claims to have, there is one fact that one would think is irrefutable: The real estate scion has filed for bankruptcy with his businesses. Multiple times. There are court filings that state as much.
But Trump did not see his financial past as clear-cut as the moderators did Thursday evening at the first GOP debate in Cleveland. When a moderator questioned Trump about his bankruptcies, he was quick to defend his business acumen. "I have never gone bankrupt," Trump said, adding, that he has simply "taken advantage of the laws of this country."
Trump has filed for corporate bankruptcy four times since 1991. Most recently, in 2009, Trump's company, Trump Entertainment Resorts, declared Chapter 11 after not making a $53.1 million bond interest payment. Three other businesses, Trump Hotels and Casino Resorts and two of his Atlantic City properties, have also declared bankruptcy. Trump's Taj Mahal filed in 1991 and the Trump Plaza Hotel declared bankruptcy the following year.
He turned attention to New Jersey Gov. Chris Christie and drew fire at the Atlantic City, New Jersey, businesses that are floundering. Trump used to own hotels in the casino resort destination. "Every company in Atlantic City went bankrupt," he said. "Chris can tell you."
Trump then pointed fingers at the entire country, before trying to turn his financial failures into an advantage. "This country, right now, owes $19 trillion, and they need someone like me to straighten out that mess," Trump said.
Trump's 92-page personal financial disclosure form reveals through analysis that his fortune is around $2.9 billion, not $10 billion, as he has previously claimed.
Trump was positioned at the center of the stage Thursday since he leads in the polls. He was joined by former Florida Gov. Jeb Bush; Ohio Gov. John Kasich; Wisconsin Gov. Scott Walker; retired neurosurgeon Ben Carson; former Arkansas Gov. Mike Huckabee; Texas Sen. Ted Cruz; Florida Sen. Marco Rubio; and Kentucky Sen. Rand Paul.
Fox based the 10-candidate roster on their performance in five recent national polls. Only 10 of the 17 Republican candidates were chosen.
The debate aired at 9 p.m. Thursday and was moderated by Fox News.
© Copyright IBTimes 2022. All rights reserved.