Trump Grill Memes 2016: Vanity Fair Review Inspires Social Media Posts Mocking President-Elect's Restaurant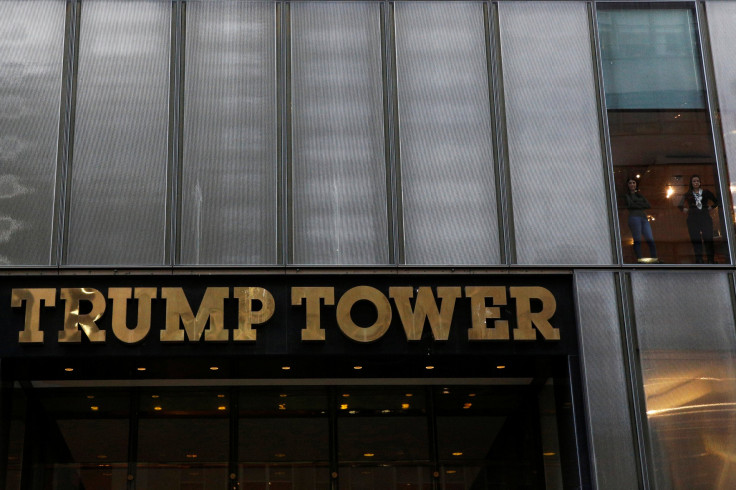 President-elect Donald Trump took to Twitter to name and shame another media outlet Thursday after Vanity Fair published a blistering review of Trump Grill, the restaurant located inside the Trump Tower in New York.
The headline read "Trump Grill Could Be the Worst Restaurant in America," and was published on the magazine's online page, Hive. Tina Nguyen wrote the review, which read: "If the cheeseburger is a quintessential part of America's identity, Trump's pledge to 'make America great again' suddenly appeared not very promising. (Presumably, Trump's Great America tastes like an M.S.G.-flavored kitchen sponge lodged between two other sponges)."
Nguyen also reviewed the drinks there and wrote: "Trump himself does not drink alcohol, a possible explanation for why the cocktails seemed to be concocted by a college freshman experimenting in their dorm room."
The president-elect took to Twitter to address the magazine's views on the restaurant: "Has anyone looked at the really poor numbers of @vanityfair Magazine. Way down, big trouble, dead! Graydon Carter, no talent, will be out!"
Vanity Fair is being run by Graydon Carter, who during his time at Spy magazine in the 1980s had referred to Trump as a "short-fingered vulgarian." This did not go down too well with the construction mogul who has repeatedly targeted Carter with his rants on Twitter.
Acknowledging Trump's vendetta against him, Carter joked in an interview with NPR: "I'm sure he wants to just kill me — with those little hands."
Trump's latest tweet led to social media sites being flooded with reactions to the Vanity Fair story as well as the president-elect's retaliation to it:
© Copyright IBTimes 2023. All rights reserved.