Trump Groping Lawsuit: Attorney Says President Can't Be Sued For Defamation While In Office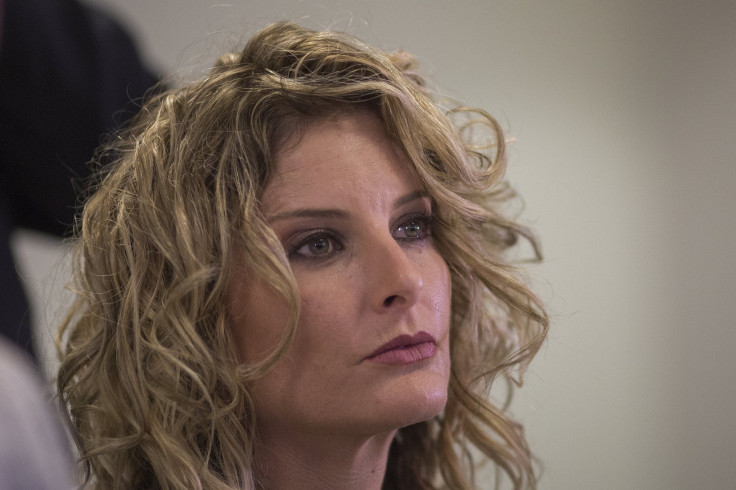 President Donald Trump, who has been involved in thousands of lawsuits, this week attempted to block a lawsuit by a former "Apprentice" contestant, saying he can't be sued while he occupies the Oval Office.
Trump attorney Marc Kasowitz is attempting to block a suit filed by Summer Zervos, who appeared in Season 5 of the TV show, saying Trump's denial of her allegations he tried to kiss her twice and then groped her in her hotel room amount to defamation, the Hollywood Reporter said.
Read: Over 50% Of White Female Voters Supported Donald Trump
Zervos filed suit Jan. 17, just days before Trump took office. She first made the allegations in October after an "Access Hollywood" tape surfaced in which Trump bragged about grabbing women's genitals and saying he could get away with anything because he was famous and wealthy.
Trump called allegations made by Zervos and several other women "totally made up nonsense" designed to "steal the election" and "100 percent fabricated and made up charges."
Zervos attorney Gloria Allred demanded a retraction but none was forthcoming, prompting the suit.
Read: Grassley Demands To Know Who Ordered Golden Showers Report
Kasowitz filed a motion to dismiss the suit based on the Supremacy Clause of the Constitution, which prevents states from interfering with the functioning of the federal government. Trump wants to stretch the definition to mean the president cannot be sued in state court.
The U.S. Supreme Court ruled in Clinton v. Jones, a case in which Paula Jones sued Bill Clinton, alleging sexual harassment while he was Arkansas' governor, that the president could not escape litigation. But Justice John Paul Stevens also wrote cases should be decided as early as possible so they don't interfere with a president's performance in office.
Allred said Trump is not immune from suit.
"The United States Supreme Court address this legal immunity issue in Clinton v. Jones and determined unanimously that no man is above the law and that includes the president of United States," Allred said. "We look forward to arguing this issue in court."
USA Today reported 75 lawsuits against Trump were pending when he assumed office. Trump and his companies have been involved in 4,095 lawsuits in the past three decades.
© Copyright IBTimes 2023. All rights reserved.