Trump Has Attacked More Cities Than Godzilla, Kimmel Says
Jimmy Kimmel jokingly suggested in his monologue Monday night that President Donald Trump is showing signs of dementia.
Trump had blamed the Obama administration last week for the new White House air conditioning system that is installed in the West wing, saying it was either "freezing or too hot."
"It seems to me the president may be having trouble regulating his body temperature, which I looked it up and there may be medical reason for that; 'Drop in Body Temperature Linked to Dementia,'" Kimmel read out the headline from a 2016 Alzheimers.net article, adding "I'm sure it's a coincidence though."
In his hilarious monologue, Kimmel blasted Trump for his racist tweets made over the weekend attacking Rep. Elijah Cummings (D-Md.), chair of the United States House Committee on Oversight and Reform, and the "disgusting, rat and rodent infested mess" in Baltimore.
"Speaking of rodents, the President is on the attack yesterday, lashing out at yet another, coincidently non-white member of the congress, Rep. Elijah Cummings," Kimmel said.
"What a thing to say about a city in America -- the man who tells us 'love it or leave it' has now attacked more cities than Godzilla," Kimmel added, referring to the tweets that Trump made attacking Baltimore.
The "Jimmy Kimmel Live" host suggested that Trump's opinion of Baltimore completely stems from the HBO series, The Wire.
"What do all white men over the age of 50 have? A shelf full of DVDs ... and on every one of those shelves of DVDs is the box set of 'The Wire.' I guarantee you Eric or Don Jr. bought him that set for Christmas. He assumed it was a documentary and watched it and was like 'Oh my God!'" Kimmel said.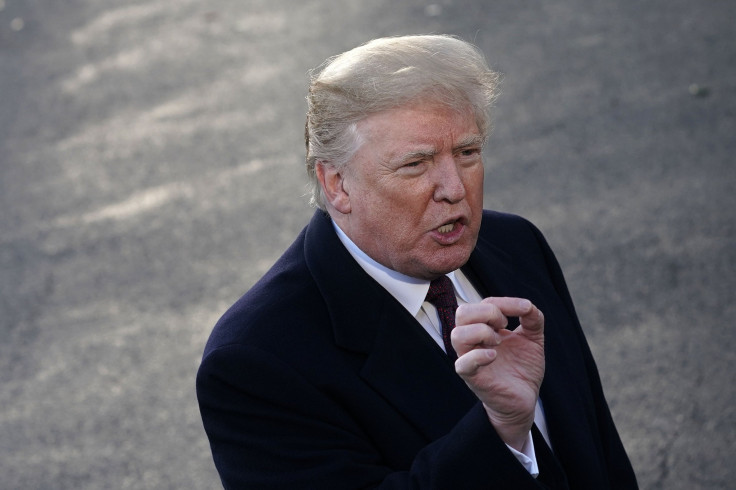 According to Kimmel, this was not the first time Trump had said things about Baltimore and his opinion on Baltimore could be changed by showing him "the musical about the stuff he starts every morning with: 'Hairspray.'"
Kimmel had previously ridiculed the President over his trip to Argentina for the G20 summit, saying he was visiting "the America he hasn't ruined yet." Kimmel had also joked back then that Trump carries himself like a demented grandfather "who accidently wandered into a wedding ceremony."
© Copyright IBTimes 2023. All rights reserved.