Trump Impeachment: McConnell Blames President For Capitol Rioters Who Were 'Fed Lies,' 'Provoked'
In another sign of a growing split with outgoing President Donald Trump, Senate Majority Leader Mitch McConnell said on Tuesday that the Capitol rioters were "fed lies" and "provoked" by the president.
The Kentucky senator commented on the Senate floor, though it is still unclear whether McConnell would back a conviction of Trump in the final hours of his presidency.
"The last time the Senate convened we had just reclaimed the Capitol from violent criminals who tried to stop Congress from doing our duty," McConnell told his Republican and Democratic colleagues. "… They were provoked by the president and other powerful people, and they tried to use fear and violence to stop a specific proceeding of the first branch of the federal government."
The remarks came as President-elect Joe Biden was on his way to Washington, D.C. On Wednesday, Biden will be sworn in.
McConnell said the Senate is waiting for the House of Representatives to send its recently passed article of impeachment, which would prompt a Senate trial. McConnell has previously signaled that he was keeping an open mind on convicting Trump on charges that he incited the Jan. 6 riot. The Senate could also vote to prevent Trump from seeking federal office in the future.
Democrats would need a minimum of 17 Republican votes and all 50 Democrat votes to convict Trump. A second vote to stop Trump from running again would only require a simple majority. Some Republicans are expected to argue that a former president cannot be convicted in an impeachment trial.
McConnell has said that any vote in a Senate trial would be one of "conscience," though some insiders have said McConnell sees Trump's impeachment as a way for the Republican Party to move forward. The Senate leader has dismissed that talk as "speculation."
"I have not made a final decision on how I will vote, and I intend to listen to the legal arguments when they are presented to the Senate," McConnell wrote to colleagues last week.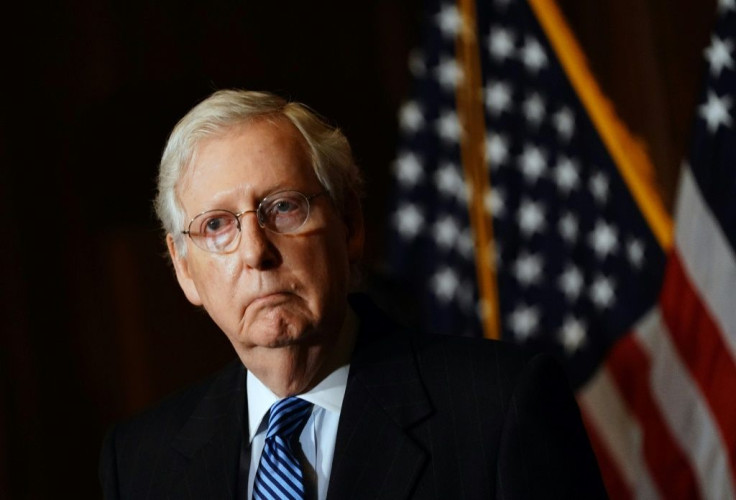 © Copyright IBTimes 2023. All rights reserved.
FOLLOW MORE IBT NEWS ON THE BELOW CHANNELS