Trump Insults Mika Brzezinski Over Facelift, 6 Other Times When He Was Sexist On Twitter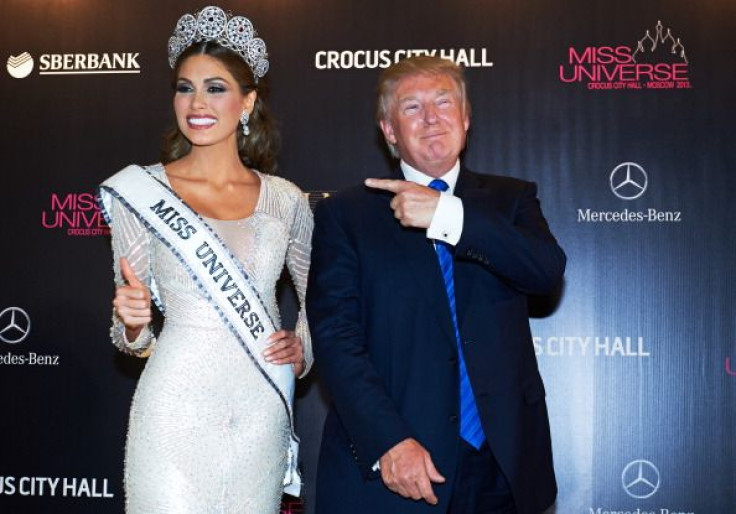 Donald Trump in a series of hate-filled tweets Thursday launched a personal attack against MSNBC's "Morning Joe's" co-anchor Mika Brzezinski calling her "crazy." The president said she was "bleeding badly from a facelift," and also claimed he rejected her at his hotel in Mar-a-Lago.
The tweets prompted Democrats and Republican leaders, and the journalists — especially women — to take to Twitter against Trump's sexist comment that denigrated Brzezinski's appearance.
Social media users said the attack was undignified for someone who occupied a public office. The president made such a remark insulting a woman for the second time in a week.
Read: Who Is Jesse Watters? Fox News Host Denies His Ivanka Trump Comment Was Sexist Or Lewd
Trump called a female reporter Tuesday while he was over a phone call with Ireland's newly-appointed Prime Minister Leo Varadkar and made an overtly objectifying comment, saying: "She has a nice smile on her face. So I bet she treats you well."
Trump has launched a sexist tirade against many women on Twitter. Some of these downright insulting tweets were posted before Trump assumed the office. He made a comment against the co-founder and editor-in-chief of The Huffington Post, Arianana Huffington, in 2012, calling her "unattractive both inside out."
In another tweet, he insulted actress Kristen Stewart, saying she cheated on former partner Robert Pattinson "like a dog."
Referring to a 2008 poll by Maxim magazine, Trump said he agreed "Sex and the City" star Sarah Jessica Parker was the unsexiest woman alive.
He made a similar remark against singer and actress Bette Midler in 2014.
He also insulted comedian and television personality Rosie O'Donnel.
An anti-Trump political action committee that supported Trump's opponent Sen. Ted Cruz (R-Texas) released an ad during the presidential campaign shaming Melania Trump for posing nude in British GQ in 2000. Trump went after Cruz' wife, Heidi, by threatening to 'spill the beans on her', Cosmopolitan reported.
He later posted a meme with pictures of Heidi and Melania.
POTUS has targetted Brzezinski in his tweets earlier, calling her "crazy and dumb," for what he considered unfair coverage by her show.
But on International Women's Day, Trump asserted he had tremendous respect for women.
© Copyright IBTimes 2023. All rights reserved.