Trump Reveals 'Good News' About Waukesha Parade Suspect: 'He Hated Trump'
KEY POINTS
The rapper called Trump a 'b---h' and 'closet racist' in one of his songs
Brooks also wrote a song where he mentioned 'AK-47- assault rifles'
The rapper is currently in custody with a $5 million bond
Former President Donald Trump on Tuesday appeared to take comfort in the fact that the suspect in the Waukesha Christmas parade attack was not his supporter.
During Trump's interview with Fox News, host Sean Hannity asked the former president to comment on the "rap sheet" of Waukesha parade suspect Darrell E. Brooks.
"Well, he was out on bail, and he was a rough cookie, and it looked like they caught him in some other act," Trump began. "This guy was crazy, and a real professional criminal, and a bad guy."
The former president then added, "The good news is, he hated Trump, OK? He hated Trump, based on early reporting."
Trump's remarks may be referring to a New York Post report where it was revealed that Brooks wrote three rap songs where he dissed the former head of state. In one of the anti-Trump songs titled "X," the rapper included the phrase "f--- Donald Trump" and used the words "b---h" and "closet racist" to describe the former president.
"This that f--k Donald Trump flow and whoever hate it. Now let me talk about the b---h we call the president, a closet racist and he play his part so effortless," Brooks rapped in his song uploaded on SoundCloud under the name Mathboi Fly.
In one of Brooks' other tracks, the rapper also mentioned "AK-47 assault rifles" in a song titled "Gon Kill U," according to The Sun. The song, which was initially uploaded on YouTube, has since been deleted by the platform.
Authorities have yet to find evidence suggesting that politics played a role in the Waukesha attack.
Trump's interview with Hannity comes after Brooks plowed through a crowd of parade marchers and pedestrians on Sunday. Injuring 62 people and killing 6 others, including an 8-year-old. More than a dozen victims are still hospitalized following the incident.
Brooks, 39, was charged with five counts of first-degree intentional homicide. All five charges carry possible life sentences. He may also receive additional charges for the death of a sixth person.
The amateur rapper is currently in custody with a $5 million cash bail, as requested by Waukesha District Attorney Susan Opper who cited the severity of the charges and Brooks' criminal records, as reported by CBS58.
Brooks has received at least 12 convictions over the last twenty years. Just three weeks ago, the rapper had just paid a $1,000 cash bail after he ran over the mother of his child.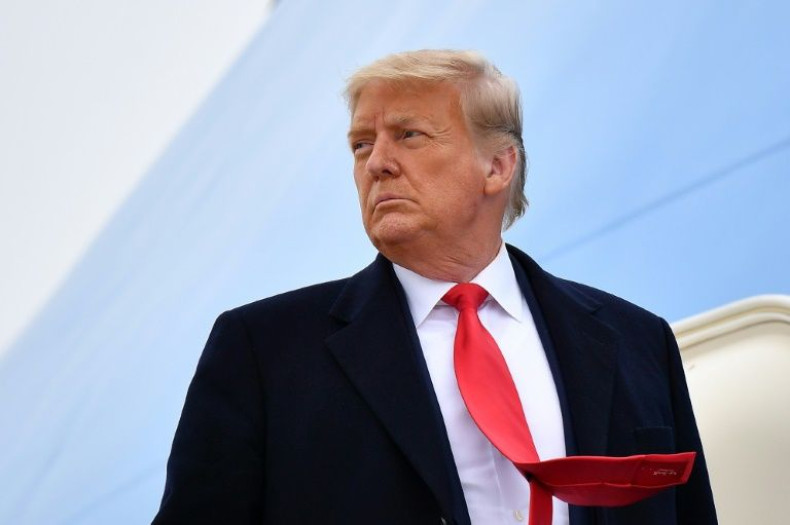 © Copyright IBTimes 2022. All rights reserved.