Trump-Russia Investigation Update: Pressure Mounting For Independent Probe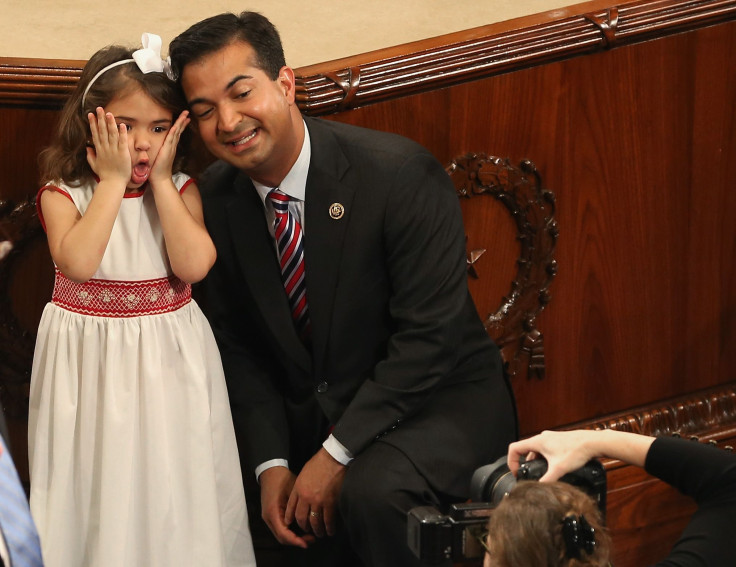 Pressure built Wednesday for an independent select committee to investigate Russian interference in the 2016 presidential election with Republicans objecting to House Intelligence Committee Chairman Devin Nunes' handling of the issue.
Rep. Carlos Curbelo, R-Fla., called for an independent investigation just a day after Rep. Walter Jones, R-N.C., urged Nunes to recuse himself because of his announcement last week that he had a source with evidence of inadvertent surveillance on Trump transition officials. After the announcement, Nunes headed for the White House to brief the president.
Read: Dirty Trickster Roger Stone Denies Collusion With Moscow
Senate Republicans John McCain of Arizona and Lindsey Graham of South Carolina also have called on Nunes, R-Calif., to step aside as have leading Democrats, including Rep. Adam Schiff of California, the ranking Democrat on the House Intelligence Committee, House Minority Leader Nancy Pelosi of California and Senate Minority Leader Chuck Schumer of New York.
Curbelo told the Hill an independent commission would give any congressional investigation "greater credibility and independence."
"I don't think you need a special prosecutor or anything like that, but a select committee in the Congress that is independent, that doesn't respond to the leadership in either party, to dig into all these issues and get to the truth ... both sides want to know how we got to this point," Curbelo said. "Let's empower Republicans and Democrats in the Congress to seek out those answers."
Read: Rep. Adam Schiff Says Evidence Of Collusion More Than Circumstantial
Jones criticized Nunes for briefing the White House.
"How can you be chairman of a major committee and do all these things behind the scenes and keep your credibility? You can't keep your credibility," Jones told the Hill Tuesday. "If anything has shown that we need a commission, this has done it by the way he has acted. That's the only way you can bring integrity to the process. The integrity of the committee looking into this has been tainted."
Nunes has yet to reveal the evidence to which he alluded last week or who gave it to him, nor has he briefed other committee members. He canceled a hearing this week at which former acting Attorney General Sally Yates was supposed to testify about the investigation into former national security adviser Mike Flynn's contacts with Russian operatives, ostensibly at the White House's request although White House spokesman Sean Spicer said Tuesday the administration wants Yates to testify.
"The White House … took no action that prevented Ms. Yates from testifying," Spicer told reporters.
President Donald Trump Monday attempted to deflect attention from the Russian investigation and whether his campaign and transition teams colluded with Russian operatives by tweeting the intelligence committees should be investigating former Secretary of State Hillary Clinton, his opponent in the 2016 presidential race, and former President Bill Clinton.
© Copyright IBTimes 2022. All rights reserved.
FOLLOW MORE IBT NEWS ON THE BELOW CHANNELS