Trump Supporter Warns Of 'Civil War' If Ex-President Isn't Reinstated By August
KEY POINTS
Trump supporters attending his Ohio rally promoted election fraud claims
The DHS is actively monitoring the activity in extremist communities
Trump has allegedly been telling associates that he will return as president in August
A supporter of Donald Trump on Saturday warned of a possible "civil war" if the former president isn't reinstated by fall.
During Trump's first post-presidential rally in Ohio, CNN reporter Donie O'Sullivan interviewed several groups of supporters attending the event. While some promoted the former president's unfounded claims of voter fraud, one person warned against civil war.
"He's coming back soon, and you guys are going down. The military already knows it was a fraud. He won by over 80%," Ron, a supporter in Wellington, told O'Sullivan. "He's coming back before the middle of August."
"And what if that doesn't happen?" O'Sullivan asked.
"We're going to be in a civil war because the militia will be taking over," Ron replied.
O'Sullivan's interview comes a week after John Cohen, the top counterterrorism official at the Department of Homeland Security (DHS), warned several Congress members of a conspiracy theory claiming that Trump will be reinstated as president in August, three people familiar with the discussions told Politico.
Trump has been telling a number of associates that he'll return as the sitting president by August, according to The New York Times' Maggie Haberman. Cohen said his staff is monitoring the activity in extremist communities, noting that the theories could lead to more violence.
In an interview with David Brody for Just the News' "Water Cooler" show last week, Trump repeated his claims that the November election was rigged and discussed the possibility of replacing President Joe Biden soon.
"If the election was fraudulent, people are gonna have to make up their own mind. It's not gonna be up to me. It's gonna be up to the public. It's gonna be up to, perhaps, politicians. I don't think there's ever been a case like this where hundreds of thousands of votes will be found. So we'll have to see what happens," he said.
Sidney Powell, Trump's ex-attorney, also echoed the former president's claims of reinstatement at a QAnon conference in Dallas on May 30.
"A new inauguration date is set, and Biden is told to move out of the White House, and President Trump should be moved back in," she said.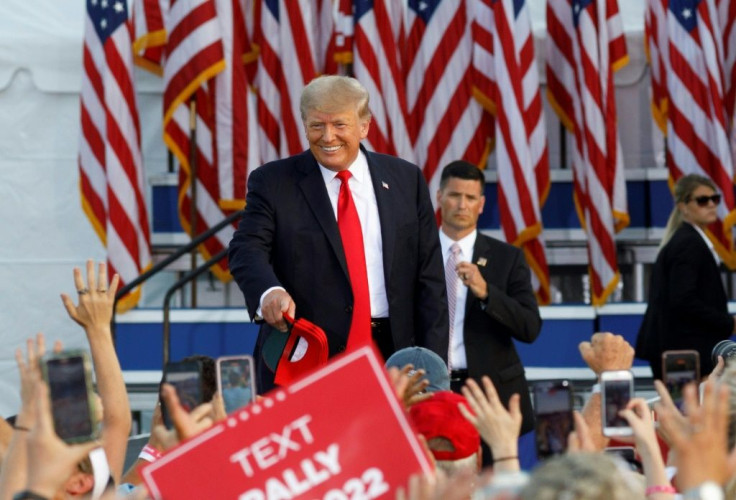 © Copyright IBTimes 2022. All rights reserved.
FOLLOW MORE IBT NEWS ON THE BELOW CHANNELS