GOP Senator Compares Trump's Election Claims To WWE: 'Entertaining, But It's Not Real'
KEY POINTS
Mitt Romney urged Americans to "move on" from "false election fraud claims"
He said Trump's claims could have serious implications on US democracy
Trump still holds a major influence in the Republican Party
Sen. Mitt Romney, R-Utah, on Sunday called on Republicans to "move on" from former President Donald Trump's claims of election fraud, comparing his narrative to "wrestling entertainment."
Trump held his first post-presidential rally at a county fairground in Wellington, Ohio, on Saturday evening where he again made baseless claims of fraud during the 2020 election and called it the "scam of the century."
"The 2020 presidential election was rigged. We won that election in a landslide," he told the crowd, according to the Associated Press.
Disputing Trump's claims, U.S. federal cybersecurity and election officials have said that there was no systematic fraud in the 2020 presidential election as they found no proof of compromised voting systems and no evidence of "deleted or lost votes."
Romney, who appeared on CNN's State of the Union on Sunday morning, called members of his party to speak out against Trump's "big lie" and urged Americans to "move on" from the November election.
"Well, I do think it's important for each person to speak the truth and to make clear that the 'Big Lie' is exactly that," Romney told CNN's Jake Tapper. "But I also think, frankly, Jake, that here in the US, there's a growing recognition that this is a bit like WWF. That it's entertaining, but it's not real. And I know people want to say, yeah, they believe in the 'Big Lie' in some cases, but I think people recognize that it's a lot of show, and bombast. But it's going nowhere. The election is over. It was fair ... let's move on."
World Wrestling Entertainment was previously called World Wrestling Federation Entertainment until the sports entertainment company dropped the word "federation" from its name.
The Utah Republican also noted that Trump's claims of election fraud could have serious implications on democracy.
"If the autocratic nations can point to the United States, which is the birthplace of this modern democracy, and can say, 'Look, they can't even run an election there that is not fraudulent, how can you possibly run it in your country?' That is, obviously, having an impact on the cause of democracy and freedom around the world," he said.
Trump still holds a major influence in the Republican Party, with a large number of GOP lawmakers pushing his fraudulent claims. On Sunday, Sen. Rob Portman, R-Ohio, called Trump "the leader" of the Republican Party during his interview on ABC's "This Week."
"He's definitely the leader of the party in the sense that he has a high popularity among the Republican base," Portman said, adding: "That's what you saw last night, I think. You saw a big turnout.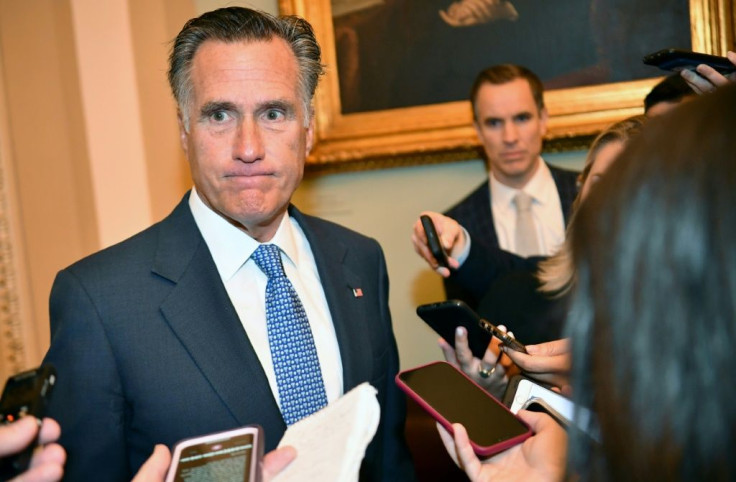 © Copyright IBTimes 2023. All rights reserved.