Trump To Visit Scotland After Leaving White House? First Minister 'Not Allowing' Trip
KEY POINTS
Sturgeon told reporters that Trump would not be permitted to enter Scotland
Trump is rumored to be planning a trip to the Turnberry golf course
The White House said reports of Trump's upcoming trip to Scotland are "not accurate"
Scotland First Minister Nicola Sturgeon on Tuesday blocked a rumored plan by President Donald Trump to play golf on Scottish lands during President-elect Joe Biden's Inauguration Day on Jan. 20.
Sturgeon appeared before Scottish reporters in Edinburgh. She said the U.S. president would not be permitted to visit the Trump Turnberry golf resort due to the newly imposed coronavirus travel restrictions.
The COVID-19 nationwide lockdown implemented Monday prohibits residents from going out of their homes. All non-essential travel also is banned.
"We are not allowing people to come into Scotland, and that would apply to him just as it applies to anybody else — and coming in to play golf is not what I would consider to be an essential purpose," Sturgeon said.
The first minister's statement comes after a Scottish paper, The Sunday Post, revealed that the Prestwick airport was told to expect the arrival of a U.S. Boeing 757 aircraft on Jan. 19. Trump has occasionally used the plane for overseas trips.
"There is a booking for an American military version of the Boeing 757 on January 19, the day before the inauguration. That's one that's normally used by the Vice-President but often used by the First Lady. Presidential flights tend to get booked far in advance, because of the work that has to be done around it," a source familiar with the matter said.
In recent weeks, a U.S. Army aircraft based at Prestwick airport was allegedly conducting reconnaissance of Trump's golf course. Two U.S. military surveillance aircraft were also spotted circling Turnberry in November.
"The survey aircraft was based at Prestwick for about a week. It is usually a sign Trump is going to be somewhere for an extended period," a source told the Scottish publication.
White House press secretary Kayleigh McEnany on Tuesday dismissed rumors of Trump's trip to Scotland and called the report inaccurate.
"This is not accurate. President Trump has no plans to travel to Scotland," McEnany said.
Trump has yet to reveal whether he plans to attend Biden's inauguration, or where he plans to stay after leaving the Oval Office.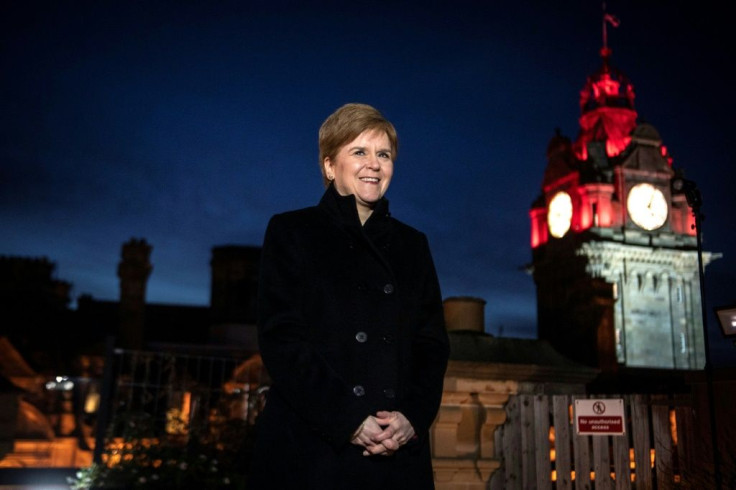 © Copyright IBTimes 2023. All rights reserved.