Trump Whistleblower Has 'Professional Relationship' With A 2020 Democratic Presidential Candidate
Republicans are gleefully receiving news the whistleblower that triggered the impeachment inquiry against president Donald Trump is a registered Democrat who might also have had a "prior working relationship with a current 2020 Democratic presidential contender."
These revelations made Wednesday by the Washington Examiner add new wrinkles to the hyper-partisan debate raging over Trump's impeachment as a result of the troubling, and possibly criminal, Ukraine scandal.
Trump weighed-in on this piece of news soon after learning about it.
"The whistleblower is a Democrat -- a strong Democrat -- working with one of my opponents as a Democrat that I might end up running against," said Trump Wednesday. "The whole thing is a scam. It's a fix."
All these new details came from the whistleblower's memo, a copy of which was obtained by CBS News. Dated July 26, the memo is based on a conversation the whistleblower had with an unnamed White House official who listened to the call. The Trump-Zelensky phone call took place on July 25.
The nature of this "prior working relationship" remains unclear, however. The whistleblower's lawyer' issued a statement Wednesday afternoon attempting to clarify this.
"First, our client has never worked for or advised a political candidate, campaign, or party," said lawyers Mark Zaid and Andrew Bakaj.
"Second, our client has spent their entire government career in apolitical, civil servant positions in the Executive Branch. Third, in these positions our client has come into contact with presidential candidates from both parties in their roles as elected officials -- not as candidates."
The whistleblower's memo was among the factors that led Michael Atkinson, inspector general of the U.S. Intelligence Community (USIC), to determine the whistleblower's formal complaint on August 12 was credible. On Friday, Atkinson testified behind closed doors before the three House committees involved in the impeachment inquiry.
The memo says a White House official described the contents of the Trump-Zelensky call as "crazy," "frightening" and "completely lacking in substance related to national security." The whistleblower said this official was "visibly shaken" by the call and seemed intent on informing a trusted colleague within USIC about the call.
Atkinson, however, didn't reveal the identity of the Democratic candidate with whom the whistleblower had a connection. It's also unclear what the working or professional relationship between the two was.
Atkinson said back in August that even though there is evidence of possible bias on the whistleblower's part, "such evidence did not change my determination that the complaint relating to the urgent concern 'appears credible,' particularly given the other information the ICIG obtained during its preliminary review."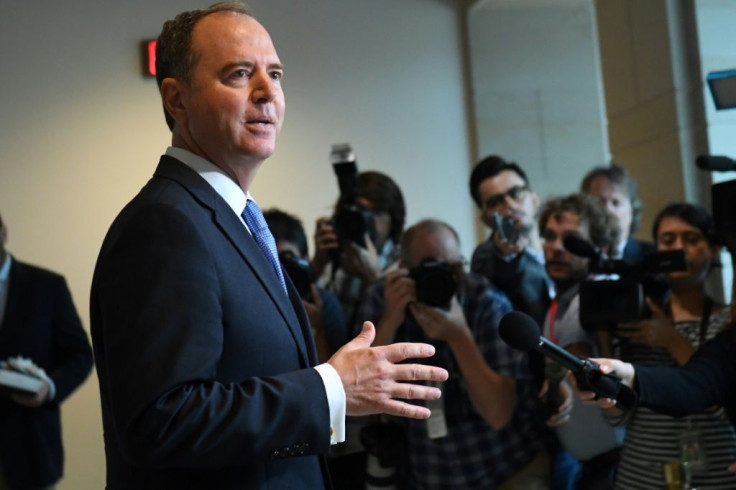 © Copyright IBTimes 2023. All rights reserved.