Trump Will Beat DeSantis By A Wide Margin In 2024, New Poll Shows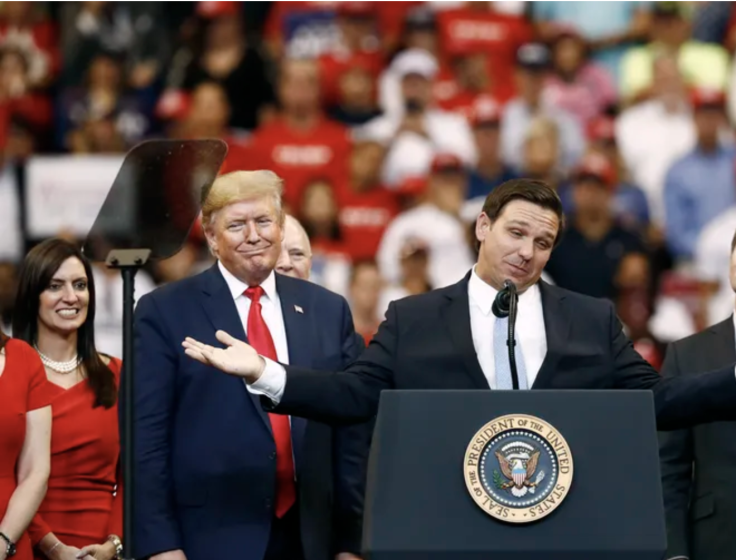 KEY POINTS
Only 25% of Republican registered voters favored DeSantis as the GOP's 2024 nominee
Republican voters with a postgraduate degree were split among three potential Republican candidates
Republican voters over 65 were also split between supporting Trump and DeSantis
Former President Donald Trump will likely win against Florida Gov. Ron DeSantis by a wide margin in a hypothetical 2024 election for the Republican nomination, according to a new poll.
In a recent Emerson College poll, Trump received 55% support from Republican registered voters who participated in the survey. In comparison, only 25% said they favored DeSantis as the GOP's presidential nominee in a hypothetical 2024 election.
No other candidate for the Republican nomination reached double-digit support.
Trump and DeSantis were matched up against other potential Republican presidential candidates, including former Vice President Mike Pence, Texas Sen. Ted Cruz, former U.S. Ambassador to the United Nations Nikki Haley, Missouri Sen. Josh Hawley, Maryland Gov. Larry Hogan and Wyoming Rep. Liz Cheney.
Trump also edged out DeSantis among voters with a high school degree or less, with 71% of votes compared to the Florida governor's 14%. A majority of the respondents (53%) with a college degree, some college or associate's degree also said they would support Trump compared to 28% who said they would back DeSantis.
That being said, Republican voters with a postgraduate degree were split among three candidates for the GOP nomination. At least 32% supported Trump, 29% chose DeSantis and 18% voted for Pence.
Trump also had more support across different age groups compared to DeSantis. At least 67% of voters under the age of 50 supported the former president compared to 14% who named DeSantis. Among voters between 50 and 64, 54% voted for Trump while 32% named DeSantis.
Republican voters over 65 were more split, with 39% supporting Trump and 32% voting for DeSantis.
Trump, who announced his 2024 presidential bid on Nov. 16, shared the new poll on his Truth Social account on Tuesday.
"For all RINOS [Republicans in Name Only], Never Trumpers, Radical Left Democrats and, of course, the Fake News Media, please enjoy this latest poll from highly respected Emerson College," Trump wrote in a statement, as quoted by CNBC. "I'm sure you will be thrilled!"
The survey was taken last week on the heels of the midterm elections which saw 14 of Trump's handpicked candidates lose in their race and after DeSantis won against Democratic opponent Charlie Crust by a 19% margin in the Florida governor's race.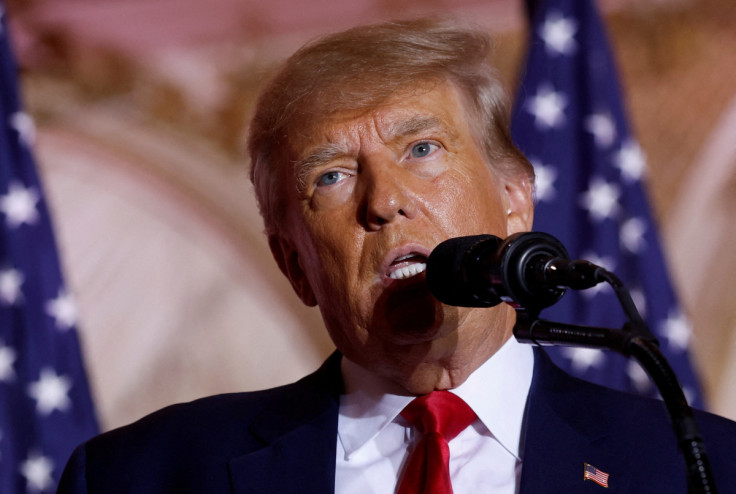 © Copyright IBTimes 2023. All rights reserved.