6 Republicans Who Could Run For President In 2024 And Beat Trump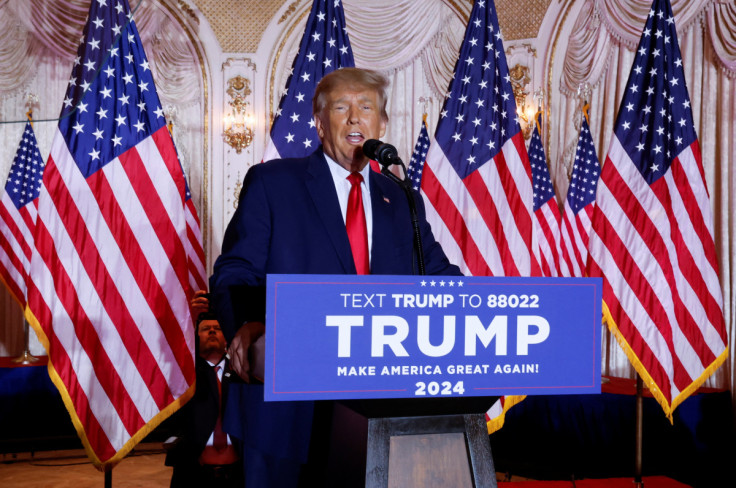 KEY POINTS
Ron DeSantis was the top choice as the Republican nominee for 2024 in a hypothetical match-up in Texas
Former VP Mike Pence said he believes there will be 'better choices' in the 2024 election
Former South Carolina Gov. Nikki Haley said she will run for president in 2024 'if there is a place'
Former President Donald Trump on Tuesday evening announced that he will be running for the presidency in 2024, igniting what could be fierce competition for the Republican presidential nomination.
Speaking from his Mar-a-Lago resort in Florida, Trump vowed he will "make America great and glorious again," adding that his 2024 presidential campaign will "bring people together" and give the Republican party a non-conventional candidate.
Trump's 2024 bid has long been expected. However, a slew of Republican strategists said that Trump would unlikely have a clear path to winning the GOP nomination, especially after 14 of his handpicked candidates for the midterm elections failed to win, according to Fox News.
With that in mind, here are six Republicans who can become major contenders for the GOP's presidential nomination in the 2024 election.
Florida Gov. Ron DeSantis
Last week, Ron DeSantis managed to secure re-election in a landslide win. While he initially won Florida's governor race in 2018 after receiving major assistance from Trump, DeSantis has found his popularity soaring among Republicans over the past years.
In a hypothetical match-up in Texas, DeSantis was the top choice as the Republican nominee for the 2024 presidential election, garnering 43% support in a new poll commissioned by the Republican Party of Texas. In comparison, Trump only received 32% of the votes.
In an Iowa caucus-based survey, at least 48% of respondents said they would back DeSantis as the Republican Party's next presidential nominee compared to 37% who said they will support Trump.
DeSantis has yet to announce a 2024 bid.
Virginia Gov. Glenn Youngkin
The Virginia governor successfully won against former Democratic Gov. Terry McAuliffe during the midterms, becoming the first Republican candidate to win a gubernatorial election in Virginia in a dozen years.
Youngkin has not yet announced plans to launch a 2024 bid. However, he emphasized that he was "incredibly flattered' that his name was included "in the national mix."
Former Vice President Mike Pence
In an interview on Fox News' Special Report on Tuesday, Mike Pence hinted at the possibility of running for the presidency in 2024.
"I honestly believe that we're going to have better choices," Pence said. "I hear people saying that they would like us to move forward with leadership that will unite our country around our highest ideals and reflect the kind of respect and civility that the American people demonstrate to each other every day."
While Pence refused to make an official announcement, he added that he is giving a 2024 bid a "prayerful consideration."
Texas Sen. Ted Cruz
Ted Cruz was the runner-up to Trump in the 2016 GOP presidential nomination race. While he has yet to announce any plans to launch a 2024 bid, Cruz visited a number of early-voting states over the past year. He previously said he will "wait and see" what Trump's decision is for the 2024 election before making his own plans.
Former Secretary of State Mike Pompeo
Mike Pompeo, like Pence, has yet to announce an official 2024 bid. However, the former state secretary in June ran a digital ad through his political action committee in the early-voting states of Iowa and South Carolina.
Pompeo has not indicated when he plans to announce a 2024 bid, should he decide on launching one. However, he said that Trump's presidential bid will not affect his own 2024 ambitions, The Hill reported, citing Pompeo's conversation with radio host Hugh Hewitt.
Nikki Haley
Nikki Haley, a former South Carolina governor and ambassador to the United Nations, is also shaping up to be another possible contender for the Republican nomination. Haley was one of the biggest voices that called for the Republican Party to move on from Trump following the devastating Capitol riot.
While she has yet to confirm whether or not she will launch a 2024 bid, Haley said she will run for president "if there's a place for me."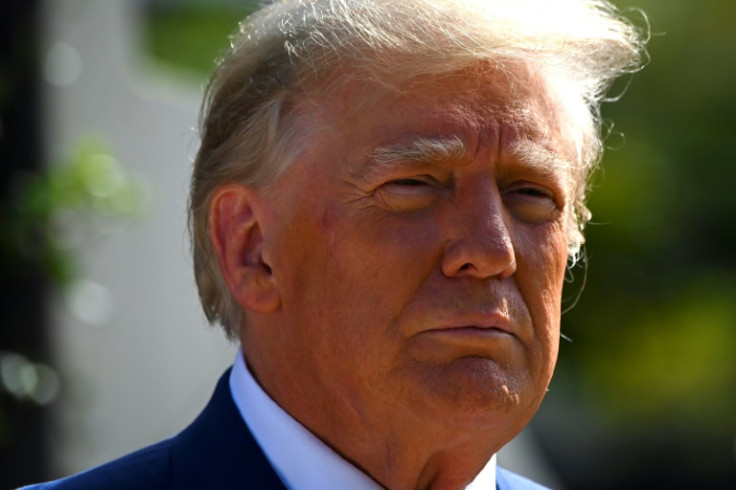 © Copyright IBTimes 2023. All rights reserved.
FOLLOW MORE IBT NEWS ON THE BELOW CHANNELS