Trump's 5 Most Unusual Pardons: From Whiskey To Asbestos And Beef
KEY POINTS
Trump issues nearly 100 pardons in final act of office
Many were granted for non-violent drug offenses
Trump family, Kyle Rittenhouse not among those offered relief
President Donald Trump handed out nearly 100 commutations and pardons in one of his last acts as the head of state. Several high-profile pardons predictably went to his staunch supporters, but some of the others may surprise you.
Steve Bannon was pardoned for his role in defrauding hundreds of thousands of donors as part of a scheme to raise money for Trump's border wall. Rapper Lil' Wayne, whose real name is Dwayne Michael Carter Jr., was pardoned for a 10-year-old federal firearms conviction.
A handful of non-violent drug offenders, meanwhile, also received presidential relief, including Amy Povah, the founder of the Clemency for All Non-violent Drug Offenders. Povah received a commuted sentence from former President Bill Clinton, though Trump issued a full pardon.
But buried in the list of high-profile pardons are some interesting stories you might not have heard.
Whiskey
Clarence Olin Freedom was granted a full pardon by the president for a 1965 conviction of operating an illegal whiskey still. He served nine months in prison and five years' probation for the charges.
In the 55 years since his conviction, has played a positive role in his community, the White House said.
Lung Disease
Dr. W. Scott Harkonen was given a full pardon for a 2011 conviction on federal wire fraud charges for issuing false statements related to a drug, Actimmune, that was meant to treat idiopathic pulmonary fibrosis, a chronic scarring of lung tissue.
Harkonen was given a short probation period and ordered by pay a $20,000 fine for what the Justice Department said was a blatant disregard for patient health and safety.
Harkonen is, according to the White House, a pioneer in research into kidney disease and looks forward to returning to medicine.
Iranian sanctions
Living an American dream of sorts, Dr. Mahmoud Reza Banki arrived in the U.S. when he was 18 years old, became a naturalized citizen and eventually earned his terminal degree from Princeton.
Using a complex set of informal financial channels called hawala, he brought in an estimated $3 million from his family in Iran that prosecutors said violated U.S. sanctions on the Islamic republic.
He was eventually cleared of those charges on appeal, but still carried a felony charge for making false statements to the courts. He received a full pardon.
Dakota beef
Three deceased members of the Jorgensen family -- Gregory, Deborah and Martin -- received full posthumous pardons for federal violations stemming from their beef products from South Dakota. In the 1980s, the family marketed its Dakota Lean brand as antibiotic- and hormone-free, but when supplies ran out, they knowingly mixed in inferior beef trim.
John Nystrom and Jessica Frease received pardons on similar grounds. The Trump administration lauded the families for their commitment to public service. In a statement, North Dakota Gov. Kristi Noem thanked the president for providing "these individuals with a second chance to continue as productive members of our South Dakota community."
Asbestos
David Rowland received a full pardon of a two-year probation for federal violations of the Clean Air Act. Rowland removed asbestos from an elementary school without a valid license. According to the White House, he plays a role in the community through the Make-A-Wish Foundation.
Among those who did not receive pardons were the president himself, members of his family and Kyle Rittenhouse, the teenager charged with killing two people and injuring a third during last year's police brutality protests in Kenosha, Wisc.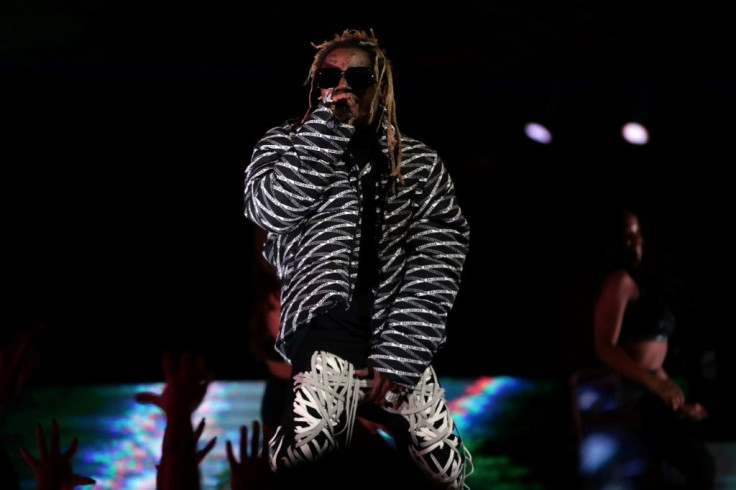 © Copyright IBTimes 2023. All rights reserved.