Trump's Approval Rating Has Been Rising In Recent Weeks, New Polls Show
KEY POINTS
Trump's approval rating has been gradually improving over recent weeks, new polls show
His approval rating rose to its highest levels since June in The Hill-HarrisX poll
Trump is gaining more traction in election polls in key Southern states
President Donald Trump's approval rating has been steadily improving over the past few weeks, according to a pair of recent national polls.
On Tuesday, Rasmussen Reports' Presidential Tracking Poll showed 50% of likely voters in the U.S. approve of Trump's recent performance while 50% disapprove.
Trump's numbers rose by four percentage points since Aug. 28, when only 46% of likely voters said they were satisfied with the president's job performance and 52% disapproved.
Trump's approval rating hit its highest levels since June in the latest poll released by The Hill. In the Sept. 5-8 survey, 47% of registered voters approve of the president's performance while 53% disapproved.
The last time Trump's approval rating reached 47% was in the June 8-10 poll. The survey also found a three-point increase since the Aug. 22-25 poll, when Trump's approval rating was at 44%.
The Hill-HarrisX approval poll surveyed over 2,831 registered voters and has a margin of error of 1.84 percentage points. The poll was conducted after The Atlantic released a report the alleged Trump called fallen U.S. service members "losers."
While Trump's approval rating has seen a gradual rise in recent weeks, it has yet to help close the gap on Democratic presidential nominee Joe Biden. According to a Newsweek report, Biden still has the lead in national polling by at least 7%. In other polls, Trump is lagging by 10 points.
While Biden continues to lead in national election polls and crucial swing states, recent surveys show Trump is gaining more traction in the South. A new NBC News/Marist poll released Wednesday showed a tight race between Biden and Trump in Florida, where both got the support of 48% of likely voters.
On Sept. 2, an East Carolina University poll showed Trump leading Biden in North Carolina, with 49% intending to cast their votes for the president. Ninety-six percent of respondents said their voting decisions were final. In 2016, Trump won the state by a 3.67% margin.
A poll released Sunday by The Dallas Morning News and the University of Texas at Tyler showed Trump erasing Biden's five-point lead among Texans. The former vice president was trailing Trump by two percentage points.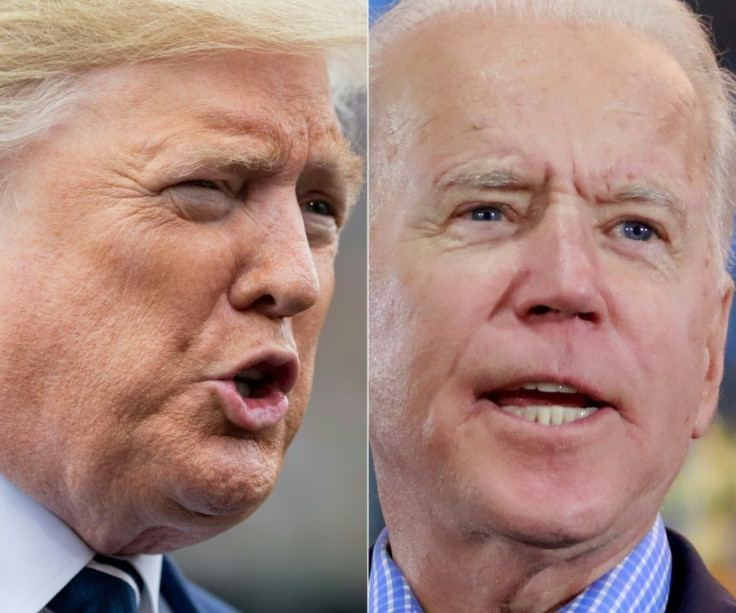 © Copyright IBTimes 2023. All rights reserved.