Trump's Border Wall Speech: Gambling Site Opens Bets On Number Of Lies
President Donald Trump announced he wanted to address the nation about border wall and the ongoing government shutdown in a joint session of Congress on Tuesday. Hours after the POTUS' announcement, a gambling site took the opportunity to invite people to place bets on the number of lies Trump's speech will be comprised of.
"Bookmaker (dot) eu has released odds on the total number of false statements President Trump makes during his address to a joint session of Congress on Tuesday night at 9 pm," Bookmaker said in a press release.
It further added: "Fact-checking the President has become a requisite after any major speech, so we decide why not give our players an opportunity to make some money while doing so."
Needless to say, the release was met with an abundance of memes on social media:
At the time of writing this article, the odds for "over 3.5" stood at -125 while those for "under 3.5" stood at -105. To check the latest development on the odds, click here.
According to the gambling site, "It doesn't matter if you're a seasoned veteran or a beginner to online gambling, pat yourself on the back because you've already made your first winning pick. Bookmaker Sportsbook has been operating for more than 30 years, which is why it is considered the industry leader and is where all the professional bettors come to play."
The gambling site has also been touted by mainstream media such as Yahoo! Sports, ESPN, FOX Sports, Forbes, CBS Sports, the New York Times, NBC Sports, and so on.
So what made BookMaker, a gambling site that normally offers opportunities to bet on NFL, College football, NBA, MLB and horse racing, and rarely deals with political odds, to start a booking counter for the number of lies told by the president in an address? The statistics of Trump's tendency to lie during his public address and interviews in the past might have played a significant role.
According to the Fact Checker's database, which tracks every statement spoken by the president, Trump made a total of 7,600 false and misleading claims since taking office. By the end of last year, he was averaging 15 erroneous claims a day.
Also, a number of polls conducted in 2018 found that an increasing number of Americans were calling out Trump's bluffs. According to a Fact Checker poll conducted in December 2018, less than three in every 10 people in the United States tended to blindly believe his false statements. Similarly, a Quinnipiac poll conducted a month prior to that found that 58 percent of voters thought Trump wasn't honest as opposed to just 36 percent who said he was honest.
"When before have we seen a president so indifferent to the distinction between truth and falsehood, or so eager to blur that distinction?" presidential historian Michael R. Beschloss told the Washington Post.
"What is it that schoolchildren are taught about George Washington? That he never told a lie," the historian said. "That is a bedrock expectation of a president by Americans."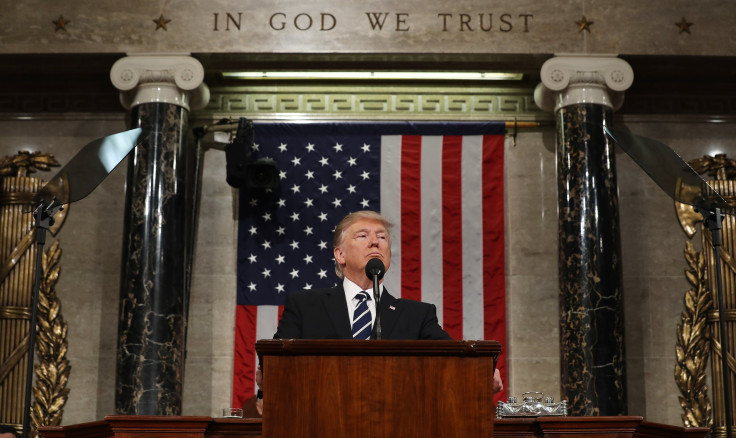 © Copyright IBTimes 2022. All rights reserved.
FOLLOW MORE IBT NEWS ON THE BELOW CHANNELS