Trump's Twitter Use Is Hated by The Majority Of Voters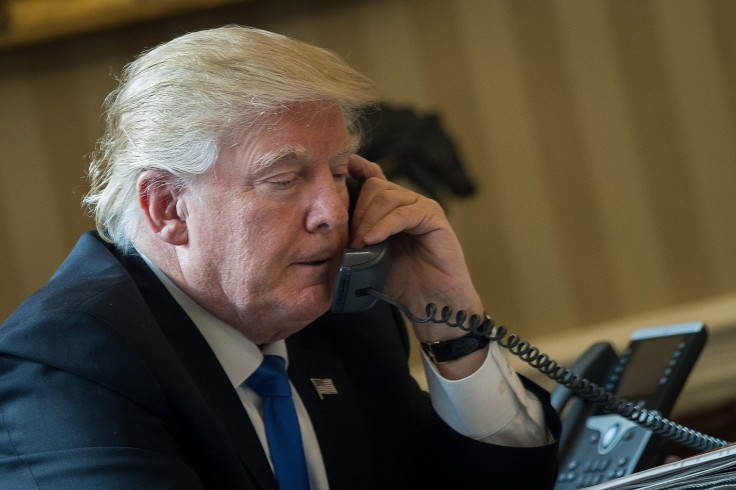 Most American voters wish the president would cut back on his tweeting – a full 69 percent of them, to be exact. According to a Politico/Morning Consult poll released Wednesday, 69 percent of voters said Trump used Twitter too much and 59 percent said his use of Twitter was a bad thing.
The majority of GOP voters agree as well. Fifty-three percent said Trump tweeted too much, though 41 percent said Trump's use of Twitter was a good thing while 27 percent of them said it was a bad thing.
President Donald Trump has drawn fresh criticism with a string of tweets about his travel ban Monday.
Read: Twitter Slams Kathy Griffin After Graphic Photo Of Beheaded Trump
"People, the lawyers and the courts can call it whatever they want, but I am calling it what we need and what it is, a TRAVEL BAN!" he wrote in a series of tweets. "The Justice Dept. should have stayed with the original Travel Ban, not the watered down, politically correct version they submitted to S.C."
"The Justice Dept. should ask for an expedited hearing of the watered down Travel Ban before the Supreme Court - & seek much tougher version!" he continued tweeting Monday. "In any event we are EXTREME VETTING people coming into the U.S. in order to help keep our country safe. The courts are slow and political!"
Trump is still tweeting from his personal account, @realDonaldTrump, which has approximately 31.8 million followers. The official @POTUS account, in contrast, has about 18.6 million followers. Trump has tweeted from his personal account an average of seven times per day in the past 30 days, according to Twitter Counter.
The president has frequently defended his use of Twitter as a way to reach out directly to the American people without the influence of the media. But only 23 percent of the respondents to Politico/Morning Consult's poll said Trump's use of Twitter was a good thing. Some former campaign staffers voiced their concern about the president's social media habit as well, telling Politico in February that they attempted to keep his tweeting under control by showing him positive media coverage.
"If candidate Trump was upset about unfair coverage, it was productive to show him that he was getting fair coverage from outlets that were persuadable," Sam Nunberg, Trump's former communications director, told Politico. "The same media that our base digests and prefers is going to be the base for his support. I would assume the president would like to see positive and preferential treatment from those outlets that would help the operation overall."
Staffers noted that Trump was far more likely to turn to Twitter when he felt something wasn't getting adequate coverage.
Read: Trump's Approval Rating Drops Among Independents
"He sends out these tweets when he feels like people aren't responding enough for him," a former campaign official told Politico.
Fifty-three percent of voters also said Trump's tweeting hurts the nation's standing in the world, while 51 percent said it hurts national security, an opinion some experts agreed with. Cyber security experts voiced their concern about the possibility of Trump's constant tweeting leading to a hack or tracking by foreign entities.
"We've never had a president that's shared so much of themselves," P.W. Singer, a defense expert, told Politico in March. "Not just what they're saying, but their psychological tics in such an overt manner. And you can be sure that foreign actors are studying that, too."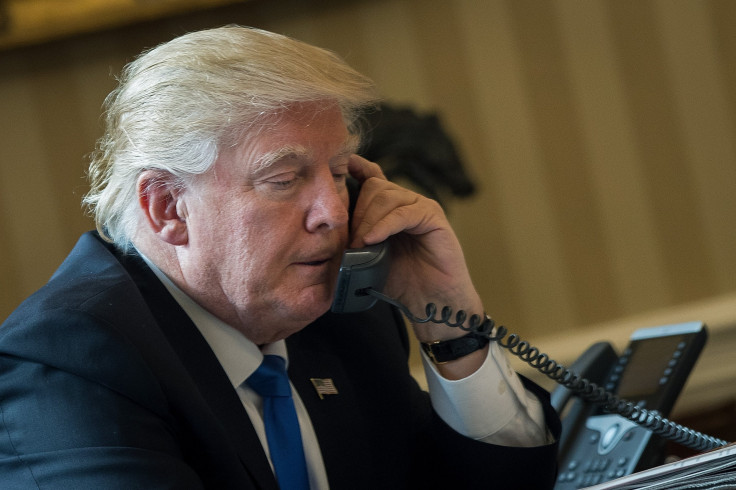 © Copyright IBTimes 2023. All rights reserved.