Truth About Angelina Jolie Trying To Win Over Kids Amid Custody Battle
Angelina Jolie has not been spoiling her children in an effort to win them over amid her custody battle with Brad Pitt, despite rumors. Gossip Cop debunked claims that Jolie was spotted treating her children to toys and taking them on trips to get them on her side.
According to Woman's Day, the actress has been spending quality time with her six children and taking them on fun outings only to win them over as the custody battle with Pitt drags on. A source told the magazine the children were trying to "sneak out in the dead of the night" to see their father, and hence Jolie was trying to "remedy the situation" by keeping them occupied with fun and games.
"In her mind, if she spoils them, they'll be happy and won't want to try and run away again," the source added.
However, the entire premise of the story is untrue as Jolie has been spending quality time with her children for years now, Gossip Cop reported.
In May 2017, Jolie took her children to Disneyland to celebrate daughter Shiloh Jolie-Pitt 's 11th birthday. They were spotted enjoying rides like Alice in Wonderland, Roger Rabbit's Cartoon Spin and Tarzan's Tree House at the theme park.
The group also went shopping at Downtown Disney. "The store clerk was showing her kids the remote control cars that they offer. She was in a good mood and was asking the kids if they liked any of the cars," an eyewitness shared with E! News.
Later, in July the same year, she again celebrated twins Knox and Vivienne's 9th birthday at Disneyland. In the same month, she was seen taking her kids to a skating rink in Los Angeles as well. She was also spotted taking two of her kids to the Renaissance Pleasure Faire in California. They were even pictured chatting with a costumed Ren Faire goer. In December, she brought all her kids to watch "Star Wars: The Last Jedi" in New York.
Last week, Gossip Cop debunked the report by Woman's Day which stated Shiloh was planning a "tell-all" about her parents' divorce battle. The magazine claimed she had decided to speak out on behalf of her siblings to let the world know how their parents' divorce battle had affected them.
"She's been biting her tongue for a long time and has been longing to speak out for the last few months. But after Angelina's recent stunt to try to paint her dad in a bad light, something snapped in her and she really wants to tell everyone just how much she and her siblings miss Brad and want him back in their lives," a source told the magazine.
However, Pitt's spokesperson denied the claims, saying the report "makes no sense."
Jolie and Pitt split in September 2016 after 12 years together. "It's just very, very jarring for the kids, to suddenly have their family ripped apart. If anyone can make sense of it, we have to with great care and delicacy, building everything around that… Our focus is that everyone come out stronger and better people," Pitt said in a May 2017 interview with GQ magazine.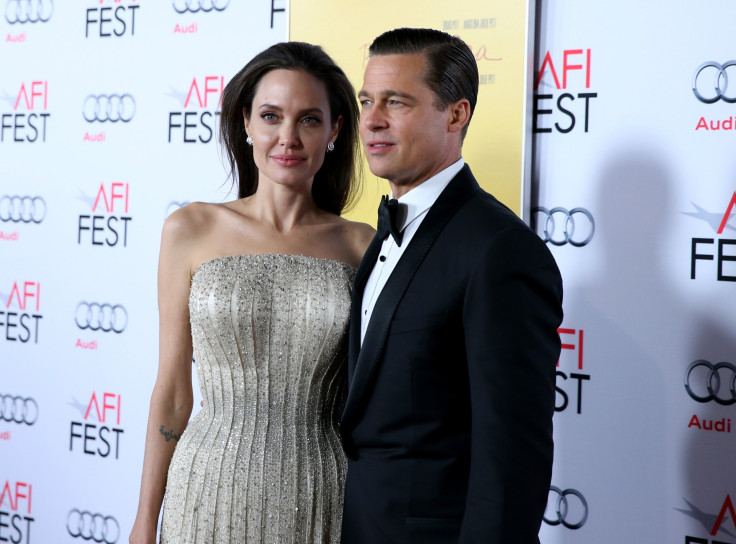 © Copyright IBTimes 2023. All rights reserved.