Truth About Brad Pitt, Jennifer Aniston Confirming Real Relationship At SAGs [PHOTOS]
KEY POINTS
Jennifer Aniston and Brad Pitt reportedly confirmed romance at SAG Awards
Jennifer Aniston and Brad Pitt are very sweet at SAG Awards
Jennifer Aniston and Brad Pitt have rekindled their friendship years after divorce
Brad Pitt and Jennifer Aniston reportedly confirmed their romance at SAG Awards, according to a report, though there seems to be no proof supporting this claim.
Pitt and Aniston had another reunion at the recent 2020 Screen Actors Guild Awards. And tabloid New Idea claimed the "Ad Astra" actor may have confirmed that he is officially back with Aniston during the event.
Pitt was spotted gazing fondly at Aniston backstage when she received the award for female actor in a drama series for her role on "The Morning Show." There are also a lot of photos of the exes' interactions at the event.
Aniston and Pitt were photographed looking at each other while smiling. There were also shots of them holding hands. Another snap featured Aniston touching Pitt's arm and chest. The two looked loved up and happy, which convinced their fans that they are officially together.
"Brad Pitt and Jennifer Aniston ending all the rumors," one wrote on Twitter.
The publication also noted the bling on Aniston's ring finger when she delivered her acceptance speech. According to New Idea, the actress was rocking an engagement ring. It is more incredible than the first one he gave to Aniston and it has a bigger stone that what Pitt gave to Angelina Jolie.
New Idea also claimed that Pitt and Aniston are getting married in France. The pair is reportedly planning to tie the knot again and will be having their wedding ceremony at Pitt's Chateau Miraval estate in France.
However, one should take report with a grain of salt. Pitt and Aniston's rep said that they were not back together. Also, Pitt revealed earlier that Aniston is a "good friend."
But while they are not back together, Pitt and Aniston rekindled their friendship years after their divorce. Last year, Pitt was present at Aniston's 50th birthday bash and holiday party.
It isn't new for Aniston to remain friends with her exes. Aniston is also good friends with her second ex-husband, Justin Theroux. The "Leftovers" actor was spotted celebrating Thanksgiving with Aniston and her pals.
Pitt and Aniston made a reunion at Golden Globe Awards earlier this month. Their fans were hoping to see them together at the event, but it didn't happen. However, their fans get more than what they expected at the pair's reunion at SAG Awards.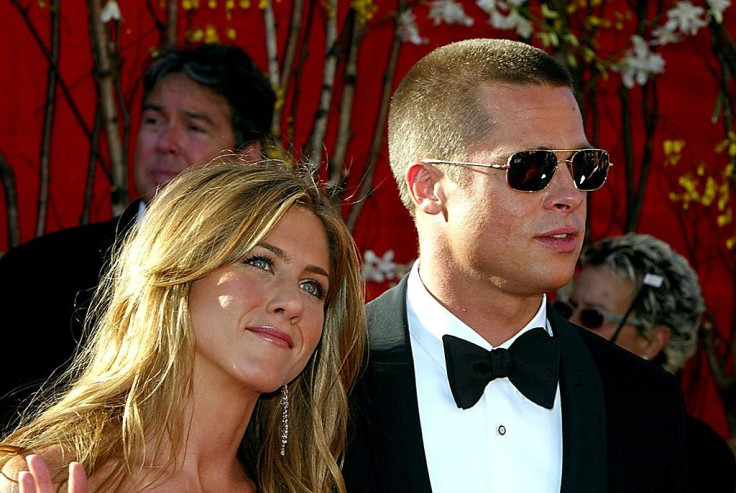 © Copyright IBTimes 2023. All rights reserved.