Truth About Matt Damon Using New Movie To Fix Ben Affleck's Reputation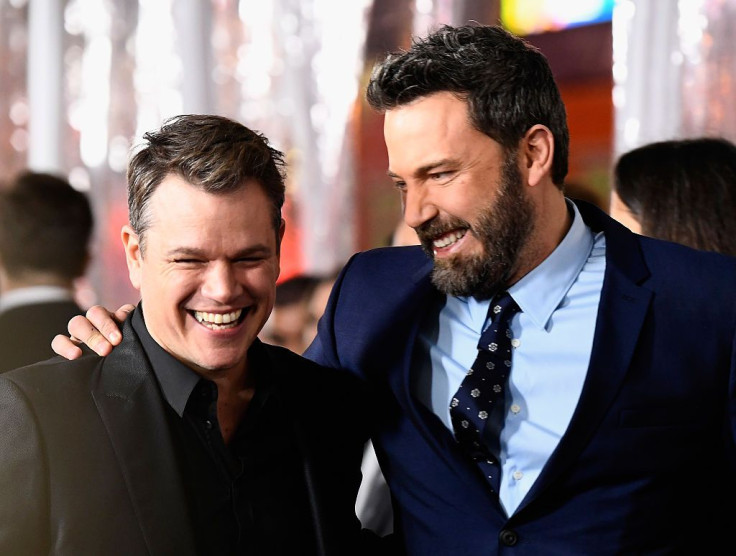 Matt Damon may be good friends with Ben Affleck, but that doesn't mean the "Deadpool 2" actor is helping the "Batman" star fix his reputation.
Affleck entered rehab over the summer following the encouragement of his then-wife, Jennifer Garner. The former couple, who share kids Violet, Seraphina and Samuel, finalized their divorce earlier this month.
Amid Affleck's completion of rehab, RadarOnline published a story claiming the actor is teaming up with Damon to film a "gender-bending comedy" that could salvage his career.
An "insider" told the site the alleged movie is similar to the 1959 comedy "Some Like it Hot," in which two men dress up as women to hide from the mob. "Matt's hoping this movie will get Ben — and his life — back on track," the mysterious tipster revealed.
However, a rep for Affleck told Gossip Cop the report was complete nonsense and revealed the actors are not working on the movie.
In October, the Affleck released a statement praising those who stood by his side as he struggled with his addiction to alcohol. "The support I have received from my family, colleagues and fans means more to me than I can say. It's given me the strength and support to speak about my illness with others," Affleck said.
"Battling any addiction is a lifelong and difficult struggle. Because of that, one is never really in or out of treatment. It is a full-time commitment. I am fighting for myself and my family."
Affleck is reportedly focusing on his health and family.
© Copyright IBTimes 2023. All rights reserved.