The Truth About Rumors Angelina Jolie Is Keeping Kids Away From Brad Pitt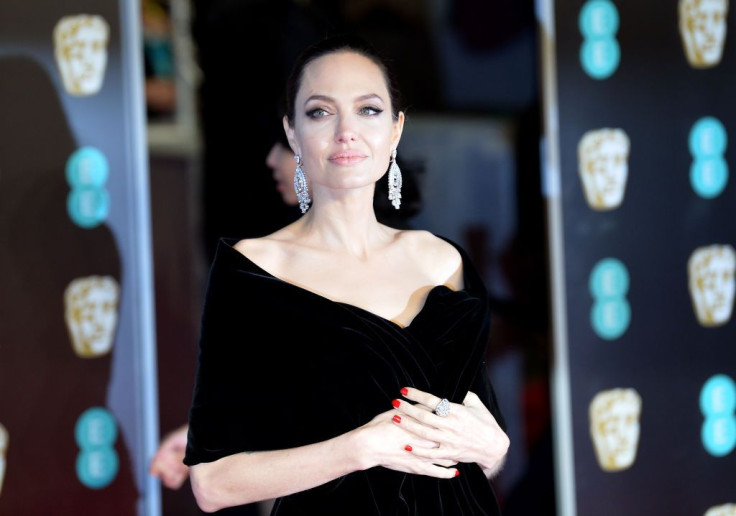 Angelina Jolie is not using her kids to pressure Brad Pitt into paying her a larger divorce settlement. A new article is claiming the 43-year-old is plotting to upset her estranged husband by taking their six children out of the country.
Since their split in 2016, Pitt and Jolie have yet to finalize their divorce. However, a report is alleging the "Maleficent 2" star is intentionally planning to move to their French estate, Chateau Miraval, to make it more difficult for the actor to see his children.
The National Enquirer published a story detailing the account of an "insider," who suggested Jolie was hoping the move would convince Pitt to give her more money. "Permanently uprooting the kids to a geographically undesirable spot gives her leverage – with Angie pressuring Brad into offering her more money to maintain an L.A. residence," the "source" said.
The supposed confidante went on to claim Pitt, who is based in Los Angeles while filming "Once Upon a Time in Hollywood," was "blindsided" by the announcement. The alleged insider also implied Jolie's decision would only escalate their custody battle. "It's a nightmare for Brad – but that's what Angie is counting on!"
However, a Jolie insider told Gossip Cop the accusations made in the National Enquirer story are "crazy" and "not true." The fact-checking site also noted that the stars were ordered to follow a temporary custody arrangement over the summer, which determined how much time each parent spent with the children.
In August, People reported the actors agreed to continue their interim agreement once the summer arrangement expired. "Nothing has changed since the judge made an interim custody agreement a few months ago in which he said Angelina must let Brad see the children," a Pitt source revealed at the time.
On Tuesday, the stars reportedly began to move forward in their divorce proceedings by beginning child custody evaluations. People obtained court documents listing the qualifications of their court-appointed evaluator, Dr. Stan Katz.
Although Jolie and Pitt are still working on reaching an amicable custody arrangement, the actress has not taken her kids out of the country to punish her husband.
© Copyright IBTimes 2023. All rights reserved.