Truth About Rumors Brad Pitt Was 'Furious' Over Angelina Jolie Flirting With Bodyguard
Brad Pitt is rumored to have found out about Angelina Jolie's budding relationship with her bodyguard, and the "Ad Astra" actor is furious.
A source recently told tabloid New Idea that the "Once Upon A Time In Hollywood" actor asked Jolie's bodyguard to accompany him to the Venice Film Festival because he needed extra security. But the truth was, Pitt wanted to confront the bodyguard regarding his relationship with Jolie.
"He made it clear that he wants strict professionalism at all times – and that means no romance or suggestive talk. Brad reminded him that he was hired to do a job and that he should nip this in the bud before it becomes a problem," the unnamed source said.
But the tabloid said that it's not Jolie's bodyguard who Pitt should confront but his ex-wife. After all, the "Maleficent" star has a reputation of flirting with her bodyguards.
And to make things worse, Jolie's current security personnel also has a girlfriend, which means that the actress and the man's flirty relationship is also causing problems in the bodyguard's personal life.
However, all of these claims should be taken with a grain of salt simply because Jolie and Pitt have not confirmed the allegations. And just a few months ago, the ex-couple revealed during their separate interviews that having a relationship is not their priority at the moment.
In related news, Pitt also opened up about how he struggled to cope with his divorce from Jolie three years ago. While speaking with The New York Times, the actor said that he spent over a year in Alcoholics Anonymous after his ex-wife filed for divorce.
"I had taken things as far as I could take it, so I removed my drinking privileges. You had all these men sitting around being open and honest in a way I have never heard… It was this safe space where there was little judgment, and therefore little judgment of yourself," Pitt said.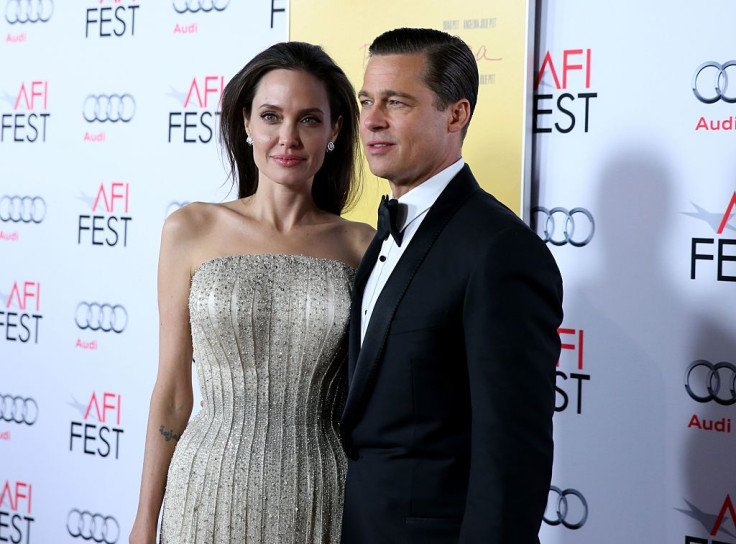 © Copyright IBTimes 2023. All rights reserved.