Truth About Why Jennifer Aniston Forgave Father 'For Walking Out' Of Her Life
Although Jennifer Aniston has had an immense amount of success in the entertainment industry, her personal life is a different story. However, the "Friends" alum has reportedly taken steps to fix her damaged relationship with her father, John Aniston.
While many tend to focus on Jennifer's past romances with Brad Pitt and Justin Theroux, the 51-year-old has turned her attention to her dad, who left her mother, Nancy Dow, for another woman. At the time of her parents' split, the "The Morning Show" star was 10 years old and struggled to understand why he left.
On Sunday, a source close to John told The Mail that the coronavirus pandemic caused Jennifer to reach out to her father. "Jen forgave her father for walking out a long time ago. But their relationship has had its ups and downs," the insider said.
"Jennifer didn't speak to him for ages. But since the coronavirus crisis, she has been on the phone almost every day. And not just brief conversations," the tipster continued.
The source claimed that Jennifer wanted to mend her relationship with John before it was too late. "It's like she has realized life is very short, and she wants her relationship with John to be the best it can be. He's thrilled that they have reconciled," the insider shared.
In a 1999 Rolling Stone interview, Jennifer recalled the night she found out her father was leaving their family. "My mom told me. I went to a birthday party, and when I came back, she said, 'Your father's not going to be around here for a little while.' She didn't say he was gone forever," she explained.
"I don't know if I blocked it, but I just remember sitting there, crying, not understanding that he was gone. I don't know what I did later that night or the next day. I don't remember anything other than it being odd that all of a sudden my father wasn't there. And he was gone for a while."
Jennifer admitted that her parents' split was especially hard because she felt like she had to play multiple roles to keep her mother happy.
"The only resentment I have — and I'm letting go of this one, too — is that I felt, well . . . it's a big responsibility to think you're responsible for your parent's happiness. And, lots of times, I felt like a middleman taking care of two children," she revealed.
Despite their rocky history, it appears Aniston is focused on moving forward rather than dwelling on the past.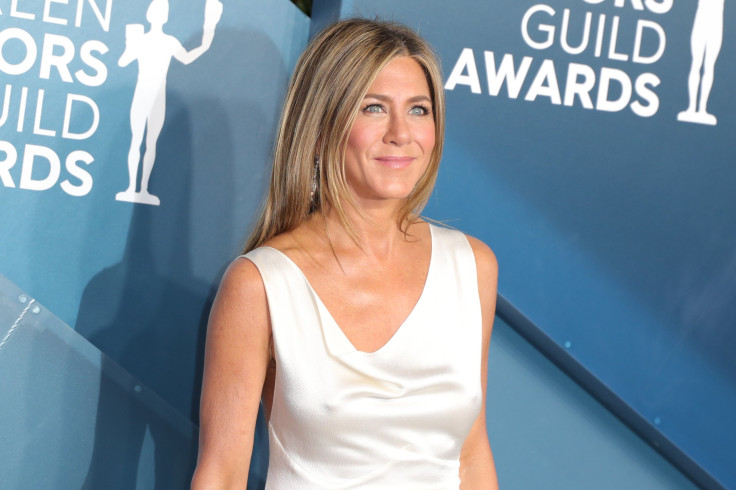 © Copyright IBTimes 2023. All rights reserved.