TSA Body Scanners Will No Longer See You Naked: Here's Why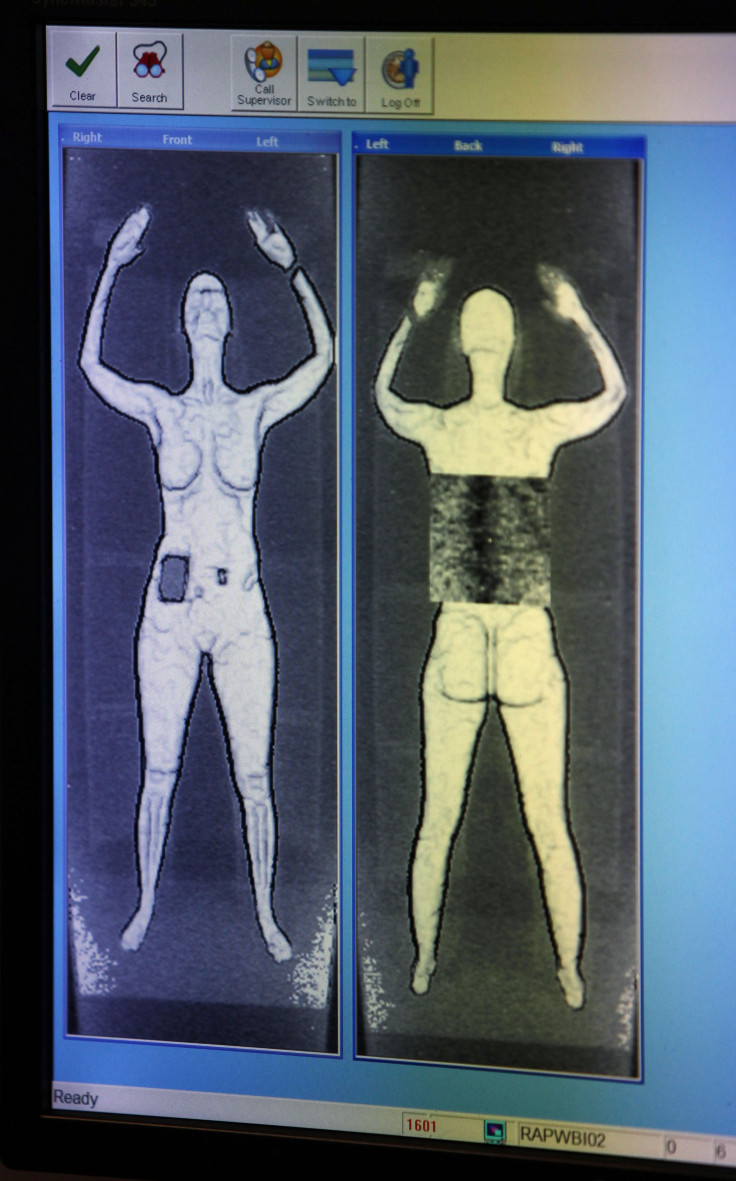 It has been a long and winding road, but the Transportation Security Administration has finally removed controversial backscatter body scanners from U.S. airports after bowing to months of increased pressure.
The TSA says it has ended its contract with Rapiscan, a unit of OIS Systems Inc., because of the company's "inability to deploy nonimaging Automated Target Recognition (ATR) software by the congressionally-mandated June 2013 deadline."
"The TSA has strict requirements that all vendors must meet for security effectiveness and efficiency," the administration said. "By June 2013, travelers will only see machines which have ATR that allow for faster throughput. This means faster lanes for the traveler and enhanced security."
The TSA added that, as always, passengers are allowed to opt-out.
Rapiscan CEO Deepak Chopra (not the New Age guru of the same name) said he was "pleased to reach a mutually satisfactory agreement with the TSA," adding that Rapiscan would help the agency move the $180,000 machines to other U.S. government agencies. The company had approximately $5 million of backlog orders with respect to the ATR software development, which Chopra said will be de-booked.
Rapiscan's full-body scanners were at one point active in about half of all U.S. airports and use low-level X-rays to create near-naked images of travelers' bodies. Designed to detect hidden weapons at screening checks across the nation, many passengers found the images the machine produced to be invasive and humiliating. Others complained that the backscatter scanners expose passengers to a small dose of ionizing radiation, which at higher levels has been linked to cancer.
In late 2011, the European Commission banned security scanners that use X-ray technology "in order not to risk jeopardizing citizens' health and safety." European officials removed some of the last remaining backscatter machines in England from the UK's Manchester Airport just last September.
Roughly 75 of the machines quietly disappeared from U.S. airports in October, though the TSA said it was simply shuffling them around. TSA Director of External Communications David Castelveter confirmed to IBTimes at the time that the units had been removed from Boston Logan, Los Angeles, Chicago O'Hare, Charlotte Douglas, Orlando, LaGuardia and John F. Kennedy in New York. Castelveter said the agency was "still evaluating" which airports would receive the units, though it appears now that they have remained in storage. The remaining 174 are expected to be gone from airports by June.
A second type of scanner, built by L-3 Communications Holding, uses millimeter-wave technology to produce a cartoon-like image of the human body. Its low-energy radio waves are similar to those in cell phones, and they pose no known health risks.
The TSA has installed the millimeter-wave technology machines with a greater frequency over the past year compared with the year before, though various tests (none sponsored by the TSA) show its false alarm rate is between 23 percent and 54 percent, compared with the backscatter scanners' 5 percent.
The U.S. Supreme Court declined to hear a case last October brought by Florida-based blogger Jonathan Corbett, who maintains the website TSA Out of Our Pants!
Corbett contended the TSA's use of advanced imaging technology and "invasive" patdowns violates passengers' protection against illegal searches under the Fourth Amendment of the U.S. Constitution. He argued in court papers that the TSA has no unilateral authority to adopt such procedures.
The TSA rolled out the backscatter scanner machines in October 2010 after three years of testing and subsequently authorized enhanced patdowns, which could include the touching of breasts, buttocks and genitals, for passengers unwilling to submit to those scanners. The machines went on to become the most hotly contested anti-terrorism weapon in the TSA arsenal.
© Copyright IBTimes 2023. All rights reserved.