TSA Security Rules On Medical Marijuana Updated: CBD Oil, Hemp Now Allowed
The Transportation Security Administration (TSA) now allows some products containing hemp-derived CBD (cannabidiol), and medications such as oils containing CBD approved by the U.S. Food and Drug Administration (FDA), in both carry-on and checked luggage at airports.
This welcome change to the formerly restrictive rules announced Sunday is good news for users of medical marijuana. CBD is the non-psychoactive (meaning it doesn't produce a "high") compound in the hemp plant and marijuana plant.
All forms of marijuana were previously prohibited in both checked and carry-on luggage.
The federal government legalized hemp and CBD derived from hemp plants in the 2018 Farm Bill or the Agricultural Improvement Act of 2018.
TSA said as long as travelers have CBD in forms that adhere to the regulations in the Farm Bill, it will permit these on airplanes. TSA announced this change on its website in an updated guidance regarding medical marijuana.
The new regulations allow FDA-approved medical marijuana and products that contain hemp-derived CBD oil. CBD oil is allowed "as long as it is produced within the regulations defined by the law" under the Farm Bill.
It now says medications containing hemp-derived CBD are legal to take aboard aircraft. The TSA said it "immediately updated" its written guidelines "once we became aware of the issue."
Experts noted the confusion regarding Epidiolex, an FDA-approved pediatric epilepsy drug containing CBD, prompted the change.
Marijuana in its other non-medical forms, however, won't be allowed aboard commercial aircraft. Marijuana remains federally illegal, said the TSA. These include some cannabis-infused products and CBD oils that have THC (tetrahydrocannabinol), which remains illegal under federal law.
"Possession of marijuana and certain cannabis infused products, including some Cannabidiol (CBD) oil, remain illegal under federal law," said the TSA in its website. "TSA officers are required to report any suspected violations of law, including possession of marijuana and certain cannabis infused products."
It's not clear how TSA intends to check whether a product contains THC, however.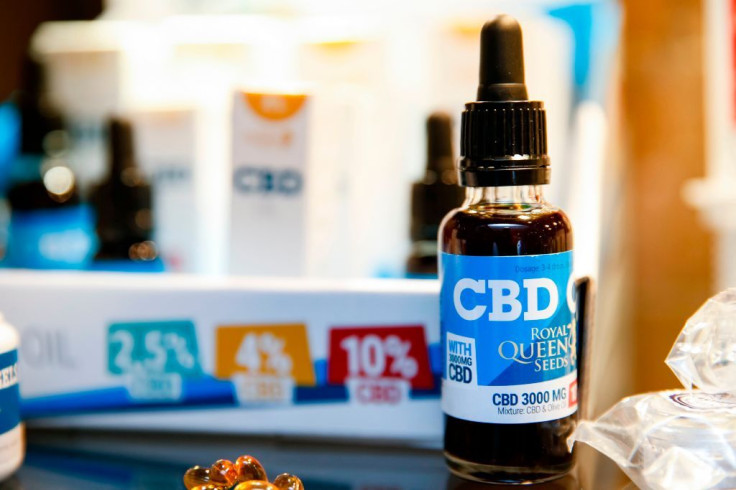 © Copyright IBTimes 2023. All rights reserved.