Tujia, China's Airbnb-Like Vacation Rental Company, Raises $300M, Valued At Over $1B After Funding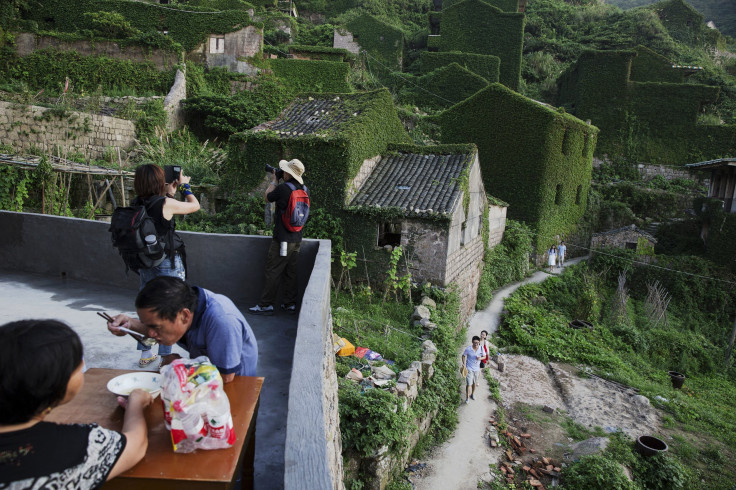 Tujia.com, China's vacation rental company similar to San Francisco-based Airbnb Inc., raised $300 million for global expansion, the company announced Monday. All-Stars Investment Ltd., which previously invested in Chinese mobile maker Xiaomi Corp. and Uber's biggest Chinese rival -- the taxi hailing app Didi Kuaidi Joint Co. -- led the latest round of funding, Bloomberg reported, citing a statement from the startup.
According to the company, which formally launched in December 2011, the fundraising valued it at more than $1 billion. In comparison, Airbnb, which has operations worldwide, is valued at $20 billion. However, Tujia did not disclose the size of the stake the investors bought, Reuters reported.
As part of its expansion plans, Tujia is planning to list nearly 500,000 properties in destinations popular with Chinese travelers, an increase from the current 300,000, Melissa Yang, the company's co-founder and chief technology officer, told Bloomberg. Its target markets include Thailand, Indonesia, South Korea, Taiwan and Hong Kong. Tujia -- meaning "home on a journey" -- also links vacationers with homeowners in Paris and Los Angeles.
"We are speeding up our expansion to meet the demands of Chinese tourists," Yang told Bloomberg, adding: "Southeast Asia is a destination favored by Chinese tourists and so that's an area of focus for us."
The company's expansion comes despite the Chinese economy recording its slowest growth in a quarter century. However, Yang estimates that the slowdown could encourage homeowners in the country to earn further income by listing their properties on the company's site. Tujia will also add a new service that will connect users directly with homeowners, Yang added. In the past, a majority of the company's listings were managed by itself or third-party companies, instead of homeowners.
Other investors of the latest funding round included Tujia's existing shareholders and serviced-residence business Ascott Ltd., which is owned by Singapore's CapitaLand Ltd. Ascott will invest $50 million as well as form a $40 million joint venture with Tujia to begin a serviced apartment business in China, Reuters reported, citing CapitaLand's statement. CapitaLand, Southeast Asia's largest property developer, currently has 14,000 units in China and aims to add another 6,000 units by 2020 in the country.
Tujia has seen three rounds of financing so far. It is backed by investors like HomeAway Inc., Ctrip.com International Ltd., LightSpeed Venture Partners and GGV Capital.
Tujia has so far not encountered regulatory troubles, unlike its American counterpart, which has come under the radar of New York enforcement agencies for not paying hotel occupancy taxes. The Chinese startup gathers the money and pays hotel levies as well as taxes on the rental income on behalf of property owners, Bloomberg reported. It also offers ancillary services such as property management, inspections of listings and cleanups after guests leave, differentiating itself from the highly valued home rental site Airbnb.
© Copyright IBTimes 2023. All rights reserved.