Tupac Hologram Creator, Digital Domain, Files For Bankruptcy After Laying Off 320 Employees [VIDEO]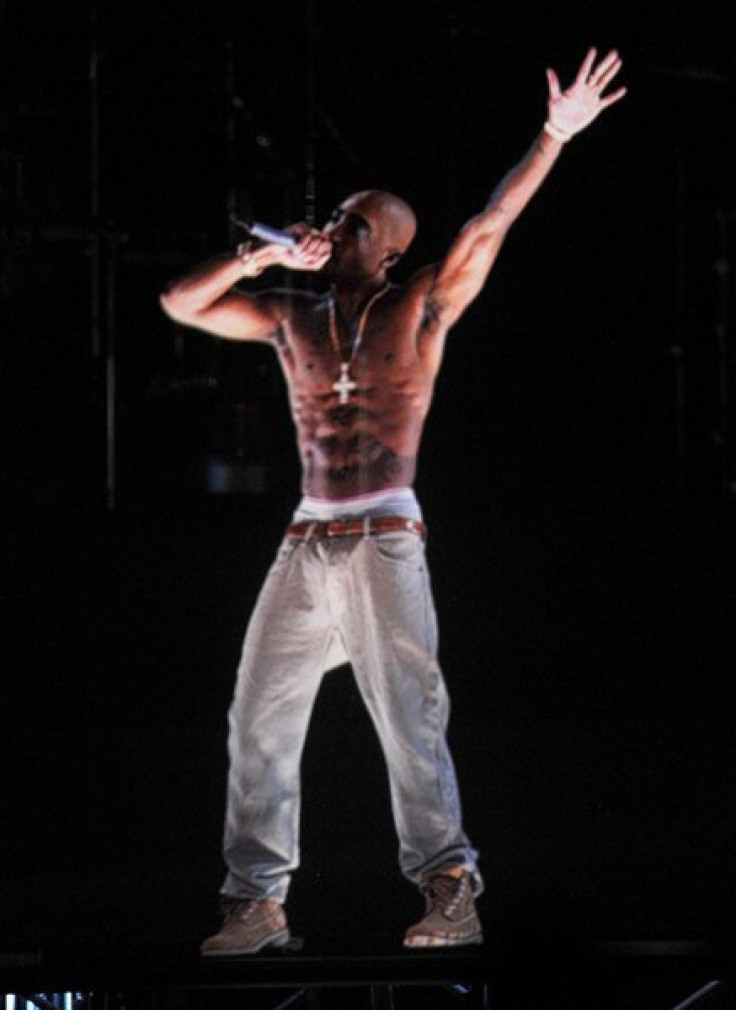 Digital Domain Media, the company that created the Tupac Shakur hologram from the 2012 Coachella festival, has filed for Chapter 11 bankruptcy.
CNN reports that the company, which went public in November, had seen its stock price drop from a peak of $9.20 per share in May to just 55 cents yesterday -- a decrease of 94 percent. The drop comes as no surprise to Digital Domain, as it reportedly warned of long-term debt and overhead difficulties in the months leading up to the filing.
Aside from the popular Tupac hologram, made national headlines back in April, the company had a hand in special effects for Hollywood blockbusters including "Transformers," "Pirates Of The Caribbean" and "Titanic." Digital Domain even took home an Oscar in 2009 for its work on the movie "The Curious Case of Benjamin Button," starring Brad Pitt.
While the Los Angeles based company has seemingly gone under, it reportedly had plans to release an Elvis hologram, while the estates of Jimi Hendrix and Jim Morrison had also expressed interest in staging holographic live shows.
According to Rolling Stone, Digital Domain had a relatively small revenue stream due to the fact that it was hired by Hollywood studios on contract basis. And while the company had boost its bottom line by dipping into the live performance market with its holograms, the resignation of CEO John Textor and closing of its offices in Port St. Lucie, Florida, which included the laying off around 320 employees, did not fare well with the stock.
Rolling Stone goes on to report that Private investment firm Searchlight Capital Partners is planning to buy Digital Domain's core production business for $15 million, pending approval of the bankruptcy court.
Digital Domain is reportedly still on schedule for a partnered project with Lionsgate to make a film adaptation of beloved sci-fi novel "Ender's Game." A Lionsgate representative said the film's production is still on schedule for release November 1st, 2013.
Tupac Hologram Snoop Dogg and Dr. Dre Perform Coachella Live 2012
© Copyright IBTimes 2023. All rights reserved.