Turbulent Flight Lands In Philadelphia Airport With Sick, Vomiting Passengers
An American Airlines plane experienced intense turbulence mid-air Thursday night, causing illness among several passengers aboard as it landed at Philadelphia International Airport.
Numerous passengers aboard the flight 2528 reportedly became sick and even vomited when the plane landed at the airport at 8:45 p.m. ET from St. Thomas in the U.S. Virgin Islands.
American Airlines further issued a statement to CBSNews, confirming the incident.
"American Airlines flight 2528 encountered moderate turbulence while en route from St. Thomas, USVI (STT) to Philadelphia (PHL). The aircraft landed safely and out of an abundance of caution was met by first responders before taxiing to the gate," an AA representative told the outlet.
One of the passengers also relayed her account of the stormy ride to the outlet. "It was quite bad," the passenger recounted. "The captain mentioned there was a weather system forming around us. It was quite bad, and he requested permission to go up and down and which was denied. It was just really bumpy. It was just inconsistent. It was noisy from every direction."
This incident came days after 36 passengers were injured after a flight from Phoenix to Honolulu encountered "severe turbulence." At least 20 passengers were hospitalized, with 11 of them suffering serious injuries in the incident. As soon as the plane landed safely at Daniel K. Inouye International Airport, medical care was provided to all passengers who suffered minor injuries. A passenger told Today show that she saw people hitting their heads on the ceiling. One person was reportedly knocked unconscious, and 10 passengers were treated for nausea and vomiting.
American Airlines has been in the news in recent weeks after passengers sustained injuries due to flight turbulence. At the same time, frustrated American Airlines passengers have flooded social media with complaints regarding flight delays and stranded luggage.
"@AmericanAir once again you have lost my bags. This time though you left half a planes bags in Dallas. And dallas hasn't realized it yet so we can't even file a claim online. Second time this year. Your customer service is a dumpster fire," a passenger wrote Friday.
Another passenger expressed her disappointment at AA's customer service. "Just casually reactivating Twitter to warn everyone NOT to use #AmericanAirlines Absolutely disgusting customer service. Full of lies and incompetent employees. Save your money and avoid this mess #worstairlines," her tweet read.
In a follow-up tweet, the passenger explained, "They overbooked and without informing my family they removed us from the plane and when we called to double check everything they told us the flight was cancelled even though it isn't. #AmericanAirlines."
"Thanks @AmericanAir Instead of canceling a flight with multiple delays they want me to wait in an airport even farther from my original airport for 14hrs cuz all the hotels are booked," a passenger's tweet read in part.
"No meals, no accommodations, but at least they apologized for the inconvenience lol," the tweet continued.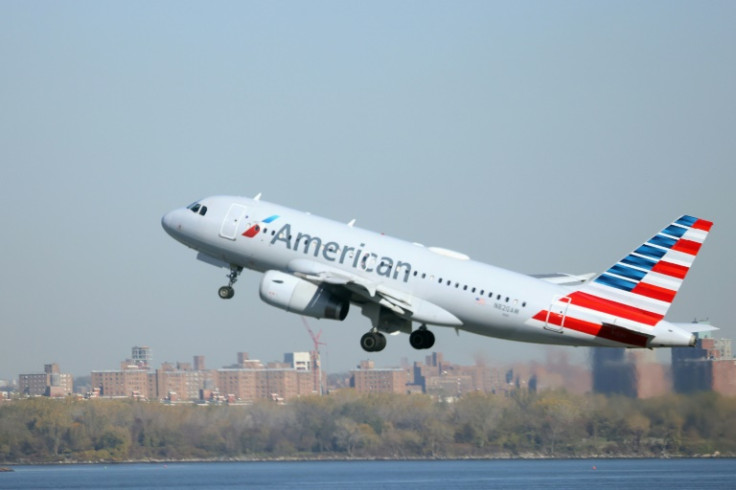 © Copyright IBTimes 2023. All rights reserved.