Turkey's Erdogan Regime Cracks Down On Student For 'Insulting' Retweet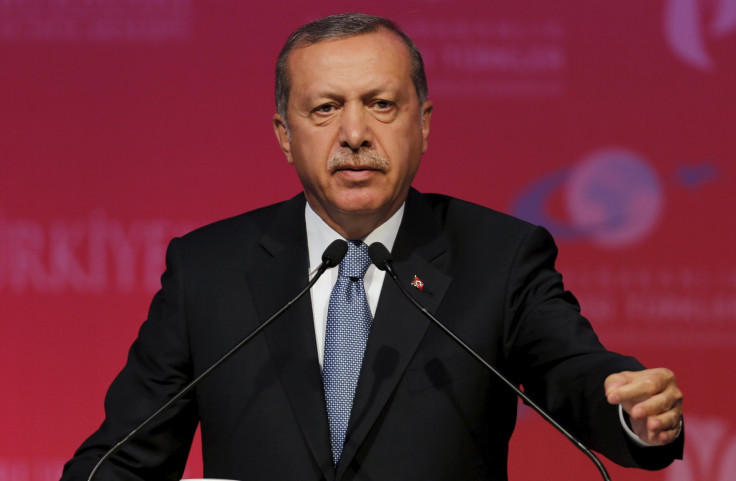 Retweets may not always be endorsements, but they can be enough to land you in police custody. A university student in Turkey was detained in her dorm room Monday and taken to a police bureau for questioning after retweeting a message that was "insulting" to Turkish President Recep Tayyip Erdogan.
The arrest is the latest in what some see as a crackdown on freedom of speech in the country, particularly speech that is critical of Turkish officials. In April, another student was sentenced to a suspended one-year prison sentence for insulting a local governor by retweeting an article from "Zaytung," the Turkish equivalent of The Onion, which satirized the governor.
"This ruling is just part of a policy to intimidate those who have different views," said Meral Tutcali, the sociology student who was sentenced in April, at the time. "I don't think I deserve such a sentence, but I haven't yet given up my hopes of a brighter future."
The student detained Monday was also studying sociology and attended Abant İzzet Baysal in the Bolu province in western Turkey, southeast of Istanbul. Once she arrived at the police bureau, she told officers she had already deleted the retweet. Criticizing political representatives is a codified offense in the country.
The detainment also comes in the immediate aftermath of an election in Turkey that undercut the ruling party's power for the first time in over a decade. In the June 7 election, Erdogan's Islamic-based Justice and Development party, known as AKP, came up 18 votes shy of a majority in parliament. That left the AKP with control of only 41 percent of the parliament -- for the first time in 13 years. Several other groups came out with much more power than ever before. It means that the groups need to come together to form a ruling majority within 45 days or face another election. The June 7 election was seen largely as an opportunity for the ruling party to solidify power.
© Copyright IBTimes 2023. All rights reserved.