TV Host Says Muslim Blogger From Oklahoma Doesn't 'Sound American,' Apologizes Later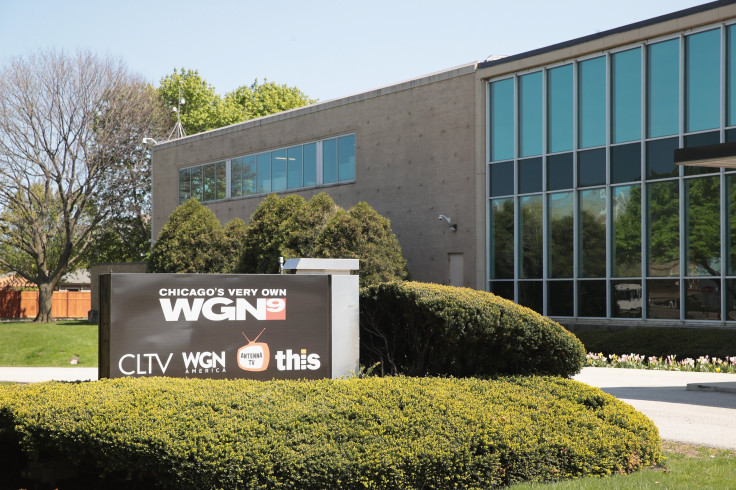 In a five-minute interview Wednesday with Chicago's WGN, Iranian American Muslim fashion blogger Hoda Katebi from Oklahoma was told she didn't sound "American" for expressing her views on the United States and the Middle East.
Katebi was criticized for her views by Chicago's WGN morning show host Robin Baumgarten who said "you don't sound American" when the blogger alluded U.S. was responsible for most of the issues in the Middle East.
Katebi, 23, found the interview absurd as what should have been a discourse about her new book "Tehran Street Style" — a full-color photography book showing images of well-dressed Iranian men and women walking the streets in Tehran— was turned into a discussion about nuclear weapons.
In the show, Katebi was talking about her book that contrives to bridge a gap between the U.S. and the Middle East with fashion when within minutes into the interview she was caught off-guard with a question about nuclear weapons in the Middle East, particularly in Iran.
"Let's talk about nuclear weapons. Some of our viewers may say we cannot trust Iran. What are your thoughts?" the interviewer asked her.
Under the nuclear deal of 2015, Iran among other countries agreed to allow inspections in exchange for lifting sanctions. Since the treaty, Iran exercised caution on production of nuclear weapons.
Katebi, who studied international relations and Middle East politics from the University of Chicago, recovered from the digression and promptly delved into an eloquent response to the question.
Katebi said, "I don't think we can trust this country [the U.S.]. When we see the legacy of this country and the violence that it has not only created but also created the capacity for, a lot of these weapons in the Middle East are completely brought in by the Unites States."
The response then propelled the host to say, "A lot of Americans might take offence to that. You're an American, you don't sound like an American when you say [this] … you know what I mean."
Kebab laughed off the question.
She told the Guardian, "I don't think I would have gotten the same question if I was white – despite being born and raised in this country."
After the interview, Katebi spoke about the remarks made by the host in her blog. She said she was called out by the host for not pledging her allegiance to the U.S. by denouncing Iran.
"Are they saying that Americans must not question their government, must see the world in black & white, and chose simplicity over nuanced understandings?" she questioned.
Later in a tweet, she said the host of the morning show called and apologized for the insensitive remarks.
"WGN just called and Robin, the female anchor, sincerely apologized. (I also didn't realize so many of you called in! Like I said, you'll on top of this -- thank *you* for making this happen and refusing to normalize this)! I accepted, and proposed a few ways to fix this," she said.
"One proposal I suggested of course, is for WGN to publish a reading list I put together & do an on-air interview where we discuss what happened for their audience, what went wrong, and then to talk about Fanon, Assata Shakur, Edward Said, etc., & American imperialism," she added.
Katebi said WGN was willing to back her up on the ideas and prevent the incident from occurring again in the future.
© Copyright IBTimes 2023. All rights reserved.