Twitter Praises Meghan Markle After Mourner Chooses To Ignore Her In Viral Video
Meghan Markle is trying her best to connect with supporters. A viral video shows a woman who had gathered to pay respects to Queen Elizabeth II turning away when Markle approached her.
The Duchess of Sussex, along with her husband Prince Harry and in-laws Prince William and Kate Middleton, went for a walkabout at Windsor Castle on Saturday.
The 41-year-old was seen meeting with mourners and well-wishers who gathered there after the death of Queen Elizabeth II. Photos and videos were doing the rounds online showing Markle hugging and meeting with the public. However, not everyone in the crowd looked pleased to see the Duchess of Sussex.
One video showed Markle shaking the hands of young women who lined along a metal barrier. However, when she approached a woman in a blue shirt, the latter looked away ignoring Markle, who could be seen moving on to meet the next person.
Some users supported the mourner's reaction after encountering the Duchess of Sussex.
"That woman didn't go there to see Meghan. I think she handled it well. It reminds me of that saying if you can't say anything nice, don't say anything at all. She removed herself from the situation as best she could, by not making eye contact," a Twitter user wrote.
However, several people came in support of Markle, calling the woman's reaction "absolutely abhorrent."
Another video that went viral showed a 14-year-old girl's reaction when Markle hugged her.
The girl told CNN that she hugged the Duchess of Sussex because she wanted her to know "she's welcome here."
A user tweeted that this showed young people are with Markle and Harry.
"It's always the young people that are always showing love and support for Meghan and Harry. It's so lovely to see. The young generation isn't allowing to be brainwashed by the hateful media and they can see the daily hate that is thrown at her&Harry. I love what she said," the user wrote.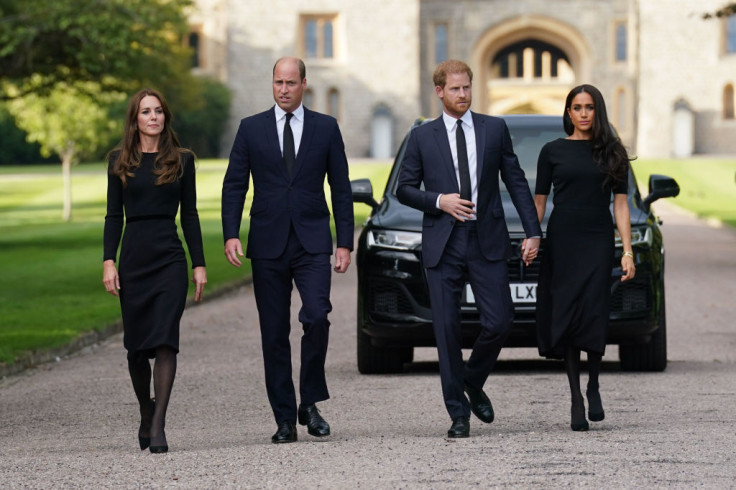 © Copyright IBTimes 2023. All rights reserved.