Twitter Reacts After Spotify Ends Deal With Prince Harry, Meghan Markle: 'They Got Fired'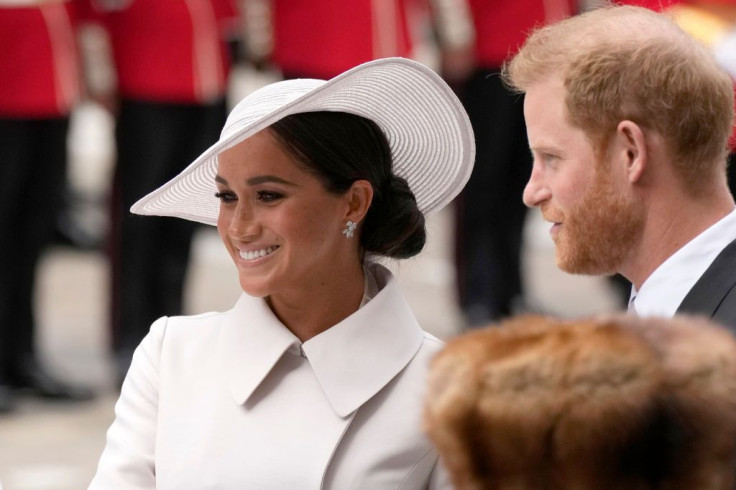 KEY POINTS
Spotify won't renew Meghan Markle's "Archetypes" podcast for another season
WME agency said the team behind "Archetypes" was proud of the podcast they created
Many people took to social media to share their thoughts on the issue
Spotify has axed its deal with Meghan Markle and Prince Harry.
Spotify cut ties with the Duke and Duchess of Sussex. The digital music, podcast and video service platform won't renew Markle's "Archetypes" podcast, The Wall Street Journal reported.
Prince Harry and Markle signed a roughly $20 million deal with the platform. However, they only produced one show for the service — Markle's podcast.
"The team behind 'Archetypes' remain[s] proud of the podcast they created at Spotify. Meghan is continuing to develop more content for the Archetypes audience on another platform," a representative for WME, the talent agency that recently signed Markle, said.
The report about the deal between Spotify and the Sussexes received mixed responses from netizens. Many expected it because they felt Prince Harry and Markle weren't productive enough, while others were sad because they loved the duchess' podcast.
"They got fired!" one commented. Another added, "Pocketed 20 million and did almost nothing in return. Good."
"Good! That podcast was for her own benefit, and it was soooo boring!" a third person opined.
"They were dropped because throwing money at a show won't always make it a hit. You still do need to bring some actual talent as well. This couple [is] high on the entitled list, not the talented list," a fourth commenter claimed.
Prince Harry and Markle's supporters were sad after learning about the news. However, they hoped to hear the couple's podcast on another platform.
"Such a shame to hear that Meghan Markle's 'Archetypes' podcast won't be renewed at Spotify. Her insightful and empowering discussions will be missed by many!" a fan of Markle's podcast commented. Another shared the same sentiment and wrote, "It's a shame that Meghan Markle's podcast won't be renewed at Spotify, but I'm sure she'll continue to inspire and empower women in other ways!"
"Spotify is too small for such big figures," another Sussex supporter wrote.
"The Obamas ended their deal, as well as others. She's developing more content for another outlet. Try to keep up and stop framing it as if it wasn't successful. It's an award-winning podcast," another netizen alleged.
The Sussexes didn't meet the productivity benchmarks expected from them to receive the pull payout from the deal, people familiar with the matter told WSJ. The outlet also noted that the cancellation was a sign of the continuing correction in the podcast market.
Markle and Prince Harry signed a multimillion-dollar deal with Spotify. After inking the deal, they produced a 2020 holiday special featuring a collection of personal anecdotes and inspirational stories from celebrity guests, including Sir Elton John, Tyler Perry, Stacey Abrams and more. It took nearly two years after Markle's "Archetypes" podcast was launched.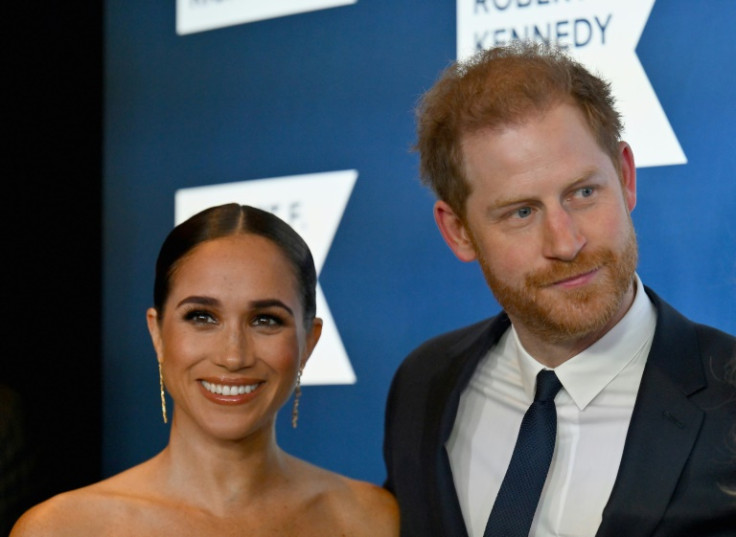 © Copyright IBTimes 2023. All rights reserved.