Prince Harry, Meghan Markle's Priorities May Create 'Fracture Lines' In Marriage: Commentator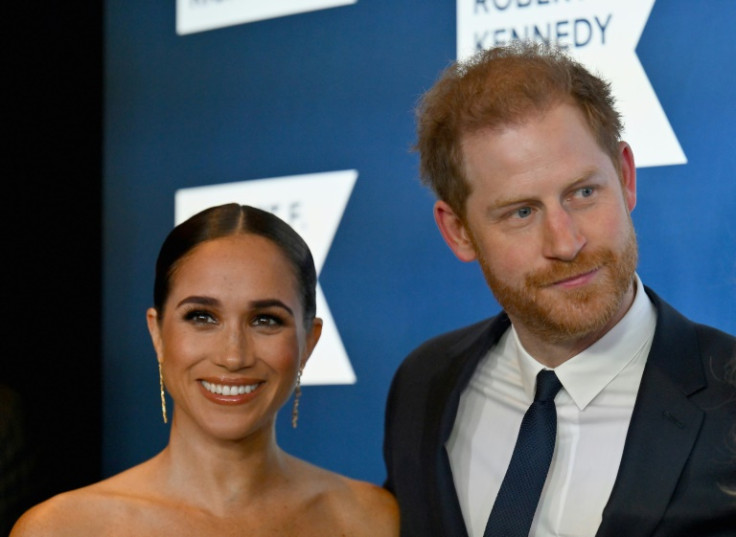 KEY POINTS
A royal commentator said Prince Harry and Meghan Markle appear to have different priorities at the moment
Journalist Judita DaSilva suggested that this might create "fracture lines" in their marriage
DaSilva suggested there may be "tensions" as Prince Harry continues his "crusade of righteousness"
Prince Harry and Meghan Markle have different priorities, and this may cause some "tensions," a royal commentator has suggested.
During an interview with columnist and TV host Emily Carver on GB News, international broadcast journalist Judita DaSilva was asked whether or not she believes the Duke and the Duchess of Sussex are on different paths at the moment given his focus on his ongoing legal battles against the U.K. press and her recent career moves in the U.S.
"It does seem like his head is very much in the past. And Meghan Markle is looking to the future, judging by her actions, looking to what she's going to be doing in terms of her own PR, potential political aspirations, getting her new blog up and running," Carver suggested, before asking the commentator, "Do you think that there's a little bit of a split in terms of where their priorities lie?"
"I actually think that is probably the most important point, which might create fracture lines [in their marriage]," DaSilva said. "Because the thing is, like I've said before, Prince Harry is a test case for PTSD. This is something that he's been building up to for decades where he wants a kind of justice he might not get and probably will never get, but it's a crusade of righteousness within his mind and his heart."
DaSilva suggested that Markle was either silently supporting Prince Harry in pursuing his claims or just "wants to move on."
"He has a family. He has a very young family that has to build towards the future. So either they are collectively saying, 'You have to do this to put your mind at rest,' while Meghan builds for the future, and eventually, they will reconvene and carry on, or it might create fracture lines where Meghan just wants to move on because she realizes, 'There's no place for me in the U.K. I have to build something long-lasting in the U.S.' There may be tensions, but that's between them," she continued.
Several other royal pundits and commentators have suggested that Prince Harry's bombshell memoir "Spare" and legal battles with the U.K. press may be affecting his marriage to Markle, who recently signed for representation with WME and is rumored to be relaunching her blog The Tig after shutting it down in 2017.
During an appearance on GB News, former Congressional staffer for the Foreign Affairs Committee and columnist Lee Cohen weighed in on the rumored tension in the Sussexes' marriage, suggesting that it was probably among the reasons Markle didn't intervene with Prince Harry's whereabouts.
Meanwhile, entertainment reporter and royal commentator Sarah Robertson claimed to Kevin O'Sullivan on TalkTV that the Sussexes have been living increasingly separate lives, with Markle allegedly distancing herself from Prince Harry since the release of "Spare" in January.
"Meghan's trying really to sort of distance herself from her husband's image in public. She's striving on her own, and they're following increasingly separate tasks career-wise," the commentator claimed.
International Business Times could not independently verify the information.
Meanwhile, reports have been circulating that Prince Harry and Markle have not been invited to King Charles' birthday parade this Saturday.
While neither Buckingham Palace nor the couple has addressed the reports, royal historian Gareth Russell told Us Weekly that the Sussexes' attendance at this year's Trooping the Colour is unlikely.
"I don't think they need to be invited," the Do Let's Have Another Drink!" author explained. "Not as a kind of insult to them, but you know, it's a long trip to make from California for the sake of Trooping the Colour. ... I think this is one of the events where the Sussexes were never going to be invited."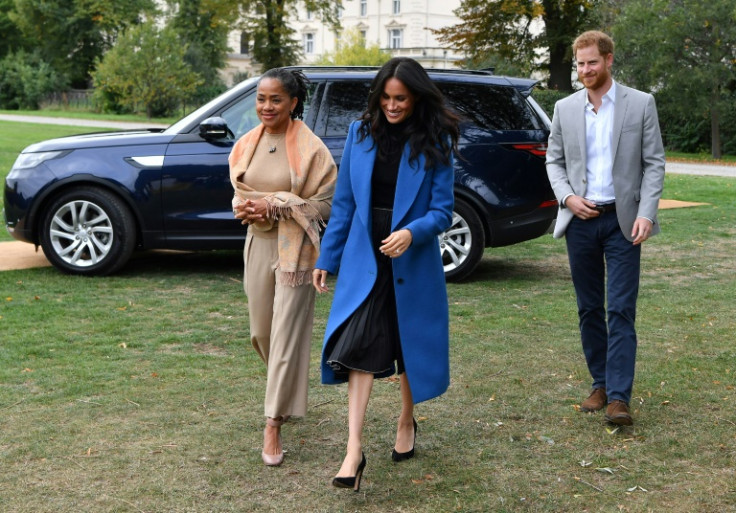 © Copyright IBTimes 2023. All rights reserved.