Meghan Markle Is 'Cutting Chain One By One' With Prince Harry: Royal Expert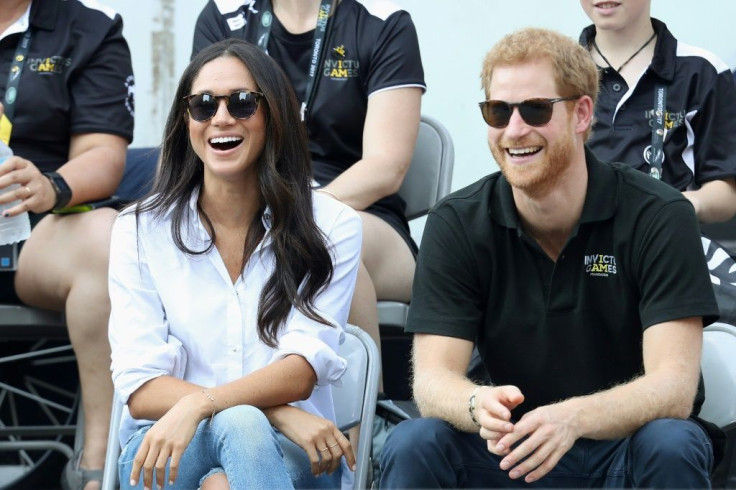 KEY POINTS
Angela Levin claimed Meghan Markle is making Prince Harry impossible to live with
She speculated that Markle doesn't want to make their separation too much in one go
Levin believes Prince Harry is in a terrible state and has no one there for him
A royal expert weighed in on Meghan Markle's silence amid Prince Harry's legal battle with the press.
British journalist and royal author Angela Levin joined Dan Wootton in the recent episode of "GB News." During the interview, the TV presenter asked Levin about Markle's alleged "disappearing act," noting that it was "very strategic." Wootton was referring to Markle's silence and lack of involvement in Prince Harry's recent affairs since he promoted his book "Spare" earlier this year.
"I think she's cutting the chain one by one, so it doesn't look too much in one go. I think she doesn't want to just send him the engagement and the wedding ring in an envelope like she did with her first husband," Levin claimed. "I think she's doing it slowly, and she's making him now impossible to live with, and I think that if it happens, she's got the mental health, she's got him talking about the killing 25 people in Afghanistan and therefore, it puts him very vulnerable for people to attack him. That's his own fault."
Prince Harry's biographer also speculated that Markle might use Prince Harry's confession about drug use in his memoir against him. Levin also claimed that Markle's mom, Doria Ragland, who has been living with them, could testify against the royal prince.
"The drug he's taken, will she say he can't be in charge of the children because he's mentally disturbed, and he's got her mother now living with them. I don't know if it's all the time, but it's certainly a lot, and she can be a witness, and I'm terrified that's what she's going to do and suddenly boom out, it will be a sudden thing," the author of "Harry: A Biography of a Prince" said.
Levin added that Prince William's younger brother is in a "terrible state" and is "so negative." The royal expert pointed out how Prince Harry is stuck in the things that happened 30 years ago. Levin added that he has no one because even Markle isn't allegedly not there for him.
"She's not there to support him, and I think that is a big sign because of the things that he's gone through with the Queen's death and his grandfather's death and the coronation, all on his own," Levin continued. "And he's got no one there to be with him."
The British journalist and investigative reporter also wondered if Markle would eventually dump Prince Harry just like her father, first husband and the other people in her life who allegedly no longer serves her. Bower noted that people are seeing a "slow motion" of Markle's probably next move.
"She dumps people who aren't in use to her. Is she going to dump Harry now? Is what we're seeing now the slow motion of Meghan part nine as she attempts the next step in her career?" Bower claimed.
Bower couldn't foresee what Markle's next move would be. However, he believed that she's planning something big.
"My suspicion is that she's plotting. I've always said, she's going to do something big. We've been saying that now for weeks. So we're still going to wait to see what's the next stage," the "Revenge" author added.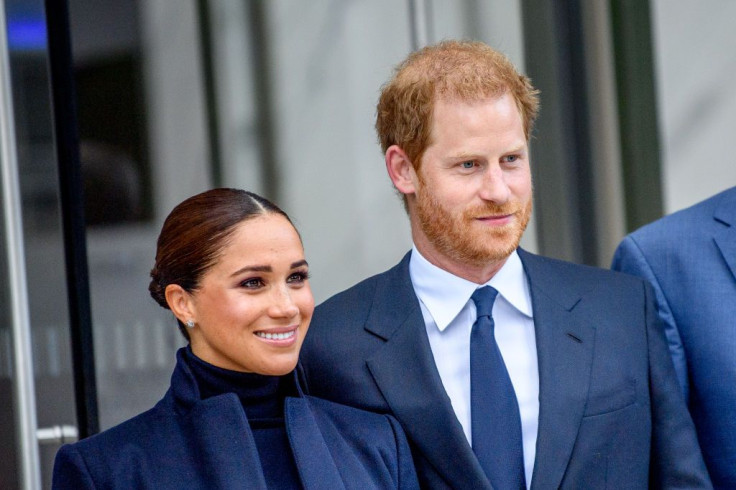 © Copyright IBTimes 2023. All rights reserved.