King Charles Should Remove Prince Harry From Line Of Succession: Royal Biographer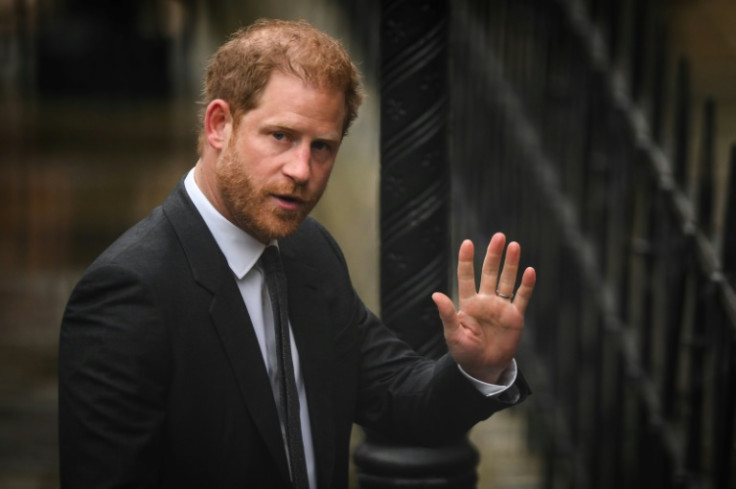 KEY POINTS
Angela Levin was furious when Prince Harry said the U.K. was at rock bottom due to the press
The royal biographer believed King Charles would not let his son disrespect the country
Levin said Prince Harry should be removed from the line of succession because he is too close
Prince Harry should not be included in the line of succession after he seemingly criticized the nation, according to his royal biographer.
British journalist and royal biographer Angela Levin joined Dan Wootton in the recent episode of "GB News." During the conversation, the "Harry: A Biography of a Prince" author voiced out her opinion about the Duke of Sussex being allegedly unworthy of being part of the British royals after he seemingly mocked the nation during his testimony in the High Court in London against Mirror Group Newspapers (MGN).
"I actually hope that he will take action now after the court case because I was incandescent when I heard that Harry had said that the United Kingdom now, because of the press and because of the government, was on rock bottom," Levin said about King Charles.
Wootton chimed in, saying it was "the lowest of the low," to which Levin agreed. The TV presenter added that it only showed Prince Harry didn't care about royal protocol and democracy.
According to Levin, Prince Harry was able to handle Prince Harry's personal attacks on him and other family members. However, the royal commentator doesn't think His Majesty will allow his son to disrespect the country.
"King Charles has been able to hold the gustiness that his son has thrown at him because it's just him. You know, it's been awful for him about Camilla and William and all those, but he's been able to hold it," Levin said. "But I'm sure that he won't allow Harry to carry on like that in the country. You can't be part of the royal family and hate the country. You just can't. And I think that's quite enough to remove him on the line of succession just out."
Levin noted that the Duke of Sussex is currently fifth in the line of succession. Prince Harry's biographer doesn't want him to have a chance at the throne.
"God forbid something happens to him, and there's William. He's too close. We have to get him off [in the line of succession]," Levin continued. "It's a bit pointless taking away [from] him [the title], you know, the Duke of Sussex, because he'll still be a prince, you can't [take away his being a] prince and Meghan become princess. But I think he can't, he can't be in the line. He just can't be."
Levin criticized Prince Harry for his alleged lack of manners. She also claimed that the Duke of Sussex "hates the country he's in and doesn't care a hoot about his father."
International Business Times could not independently verify the claims.
Levin also told "GB News" host Nana Akua that Prince Harry was "trying to crash the royal" and anybody from the country with his "appalling" statement about the United Kingdom. During the interview, the veteran journalist on royal affairs also questioned Prince Harry's dedication as part of the Counsellors of State — the senior members of the British royal family.
"You can't be a counselor and advise [and] stand in for the King if it should be necessary," the "Harry: A Biography of a Prince" author continued. "Fortunately, the King has Prince [William], his son, and Prince Edward to be there if he's not there, so that makes it more unlikely that Harry will. But you never know what can happen if they're away in different countries."
She added, "And I thought something must be done about that because we can't let him loose. It's just not right. It's not fair."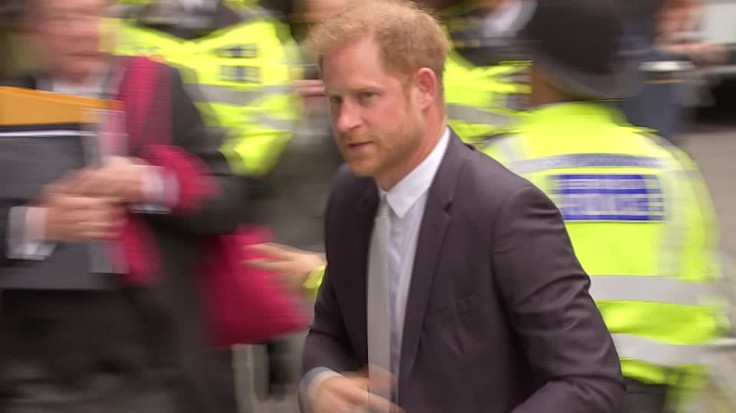 © Copyright IBTimes 2023. All rights reserved.