Twitter Reacts To Corinne Olympios And DeMario Jackson's Sexual Consent Claim
By now, most people heard that rumor that "Bachelor" villains Corinne Olympios and DeMario hooked up in a swimming pool on the first day Season 4 of "Bachelor in Paradise" filmed in Mexico. While it was originally reported that both Olympios and Jackson were drinking, the "Bachelor" star was apparently so intoxicated that she did not consent to have sexual contact with DeMario.
Even though Olympios is arguably not the internet's favorite person, "Bachelor" viewers took to Twitter to defend the reality star. Many tweeted they hoped she was OK, some protected her against trolls and others claimed Olympios "ruined" "Bachelor in Paradise."
READ: Is 'Bachelor In Paradise' Canceled?
Olympios claimed she was "blackout" drunk when she had sexual contact with Jackson and doesn't remember anything, sources close to the star told TMZ Monday. She reportedly blames producers for not stopping the incident and protecting her. Instead, the reportedly allowed for cameras to film the alleged assault. However, people who saw the video claimed she was conscious of her actions.
Olympios discovered what went down in the swimming pool from other cast mates who witnessed the encounter, TMZ wrote. Some of the cast members reportedly told producers they were uncomfortable with what was happening since they claimed Olympios wasn't in apposition to consent to sexual activity, but producers didn't put an end to it.
On the other side, sources close to the "Bachelor in Paradise" production team claimed no one told them Olympios was too intoxicated to consent.
The odd part of the story is that Olympios apparently told her friends she has a boyfriend, and therefore would never agree in a sober state of mind to sexual contact with Jackson. She doesn't want to "jeopardize" her relationship. What's strange is that cast members go on the show to find the love they missed out during their season of the "Bachelor" or "Bachelorette."
For the time being, production of "BIP" has been shut down. Warner Bros. issued a cryptic statement about the incident Sunday. "We have become aware of allegations of misconduct on the set of 'Bachelor in Paradise' in Mexico," the company said. "We have suspended production and we are conducting a thorough investigation of these allegations. Once the investigation is complete, we will take appropriate responsive action."
Los Angeles Times writer Amy Kaufman claimed things between Jackson and Olympios were so raunchy it was practically soft core porn. "Corinne came up to DeMario at the bar and kissed him. They proceeded to the pool, where they got naked. From this point forward, things turned into 'soft core porn.' They did not have sex. But it was very raunchy," part of her statement, per a source, read.
READ: DeMario Jackson And Corinne Olympios Engaged In Sexual Misconduct: Source
If the show continues with production, it will air on ABC in August.
Olympios has not released an official statement. She did not post to Instagram or Twitter since the event.
This is a developing story. Please check back for updates.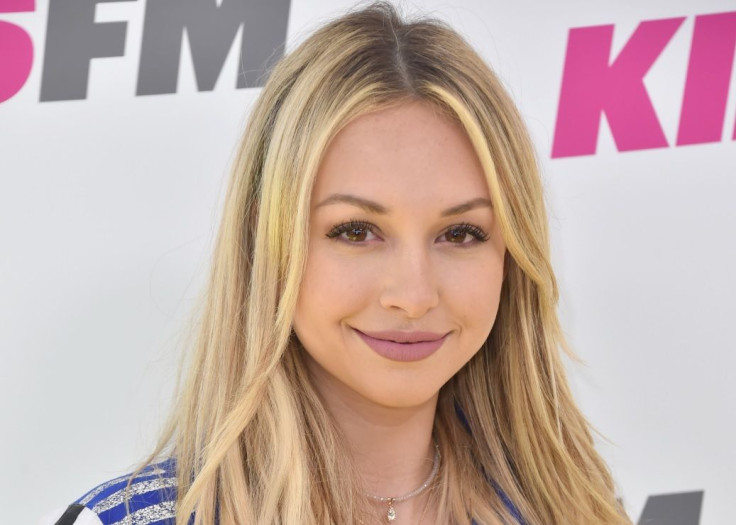 Follow me on Twitter @mariamzzarella
© Copyright IBTimes 2023. All rights reserved.