Twitter Reacts To First Female 'Doctor Who' Jodie Whittaker's Casting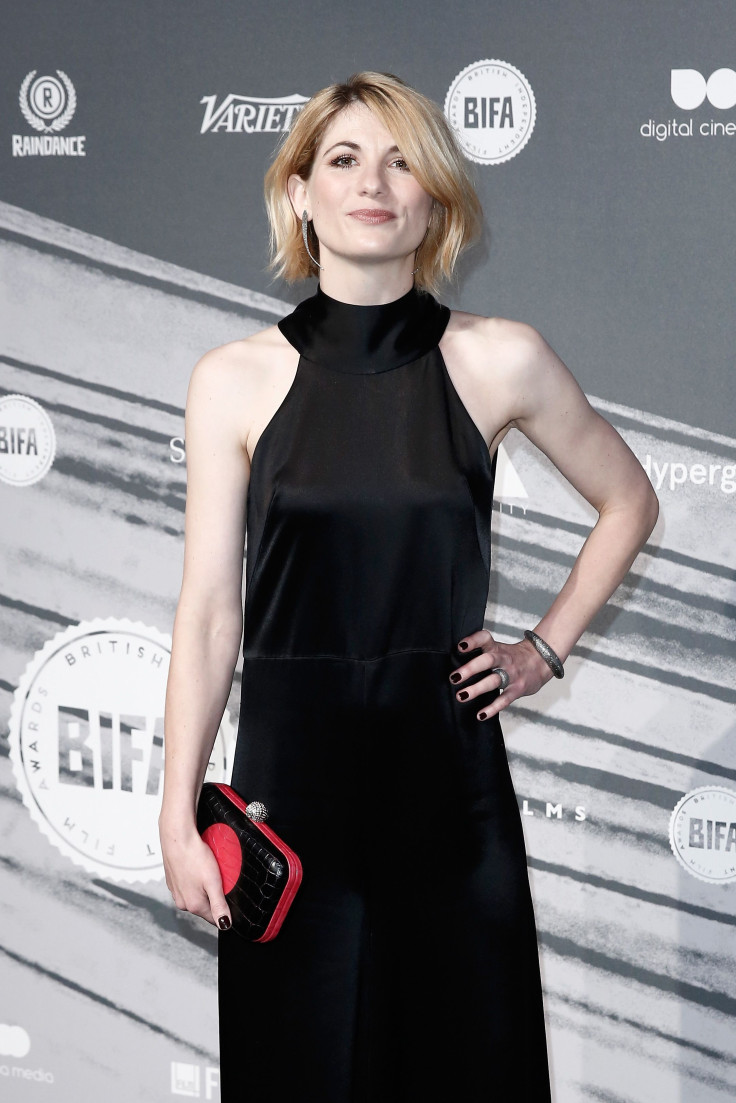 Fans of the science-fiction series "Doctor Who" rejoiced Sunday as BBC announced via a special promo video that the 13th doctor in the series would be a woman. The special video was aired after the men's singles finals at the Wimbledon Championship and showed Jodie Whittaker, 35, in the doctor's role, meaning she will be the first woman to play the title role since the series first began in 1963. Twitter erupted with comments on the decision to cast a female lead in the series.
Whittaker succeeds Peter Capaldi, who has played the role of the doctor since 2014. The "Broadchurch" actress said it was "overwhelming, as a feminist" to become the next "Doctor Who," BBC reported. She will make her debut on the show when the doctor regenerates in the Christmas special.
Read: 'Doctor Who' Alums Freema Agyeman, Billie Piper Approve Of Jodie Whittaker
Jenny Trout, an American author who is best known for a series of urban fantasy novels known as "Blood Ties," posted a video on Twitter of her daughter watching the trailer — as soon as she finds that the next doctor will be a woman, her face lights up, and she exclaims, "the new doctor is a girl!"
Mark Gatiss, an English actor, comedian, screenwriter and novelist whose work includes writing for and acting in "Doctor Who" and "Sherlock" tweeted, congratulating Whittaker.
Some who have not regularly watched the show tweeted that Whittaker's entry will be a reason for them to start doing so.
Twitter users who are not fans of the show too commended it for its decision on casting a woman in the titular role.
But some who were critical of the decision to have Whittaker in the doctor's role tweeted their displeasure at seeing iconic characters changed in such a fundamental way.
Colin Baker, an English actor who became famous after playing Paul Merroney in the BBC drama series "The Brothers" from 1974 to 1976 tweeted, referring to those criticizing the decision, saying that she is the doctor now whether people like it or not.
And there were those who mockingly asked whether people still watch "Doctor Who."
Read: Are 'Doctor Who,' 'Sherlock' Creators Steven Moffat, Mark Gatiss Developing A New 'Dracula' TV Series?
Whittaker said she had to tell "a lot of lies" in order to keep the announcement a secret and used the code name Clooney when discussing the role with her husband and agent.
"I've embroiled myself in a whole world of lies which is going to come back at me when this is announced," she said, adding that it was "nerve-racking," BBC reported.
She added: "I want to tell the fans not to be scared by my gender. Because this is a really exciting time, and Doctor Who represents everything that's exciting about change. The fans have lived through so many changes, and this is only a new, different one, not a fearful one."
© Copyright IBTimes 2023. All rights reserved.