Twitter Reacts To Johnny Depp Seemingly Criticizing Amber Heard In New Song
KEY POINTS
Johnny Depp's upcoming album with Jeff Beck includes a song speculated to be about the actor's ex-wife Amber Heard
Some Twitter users criticized Depp for seemingly dragging Heard on his new album
Fans defended the actor, saying Depp has moved on
Twitter users have mixed opinions about the speculation that one of Johnny Depp's new songs is about his ex-wife Amber Heard.
Depp has not said much publicly since he won his defamation lawsuit against Heard in June and instead focused on reviving his career, including performing alongside Jeff Beck in the U.K. and writing songs for an upcoming album with the rock guitarist, titled "18."
But according to reports, Depp seemingly slammed his ex-wife in one of his original tracks, "Sad Motherf----n' Parade," whose lyrics were leaked by The Times of London.
While the album won't be released until Friday, some Twitter users criticized Depp over his lyrics, which seemingly dragged Heard.
"He's done some crappy stuff in the past. I have respect for him, but him calling out Amber seems petty since he has had his fans sticking up for him and he won the trial. The past is the past. You live and learn," one person commented.
"Johnny Depp is not ready to move on either, Amber Heard," Perez Hilton tweeted.
"Bro, why don't you stop harassing her?" a third user wrote.
Others, however, said that the song and its lyrics may have no connection to the "Aquaman" star and insisted that Depp has moved on.
One Twitter user called it "pure speculation," adding that it is "highly unlikely [Depp] would do that. He is finished with her. He has had so many relationships in his life. [The lyrics] could mean anything for anyone."
"Amber Heard isn't that relevant to Johnny for him to drag her in his new song. All he was doing is recounting his experience over the last few years and expressing how happy he is to get his life back," another wrote.
"Rather arrogant to assume Johnny Depp is even thinking of [Heard], let alone writing songs about her," a third person opined. "JD is living free and HAPPY! His life isn't about her anymore!"
Depp's song "Sad Motherf----n' Parade" includes the line, "You're sitting there like a dog with a seven-year itch," according to The Times of London.
"If I had a dime, it wouldn't reach your hand," another line said, while a third said, "I think you've said enough for one motherf-----g night."
The track is one of two songs Depp reportedly wrote for his 13-track record with Beck. None of the songs on the album, which will be released Friday, mentioned Heard by name, according to the outlet.
The album will also include covers of "Caroline, No" by the Beach Boys' Brian Wilson and Lou Reed's "Venus and Furs" by the Velvet Underground, according to The Times.
On June 1, a Virginia jury ruled that Heard defamed Depp when she wrote a 2018 op-ed for the Washington Post about surviving domestic abuse. The actor was awarded $10.35 million in damages.
Heard partially won her countersuit against Depp, receiving $2 million in damages.
The actress is currently seeking a mistrial over an alleged juror mix-up. She also asked a judge to toss the verdict in their trial, alleging that it was not supported by evidence.
Meanwhile, Depp has "moved on" from their legal battle and is focused on reviving his career, an unnamed source told People.
"He is now able to get back to what he loves doing," the insider said. "He enjoys performing and has a busy summer ahead. He is also looking forward to continuing working. He just wants his career back. He loves filming."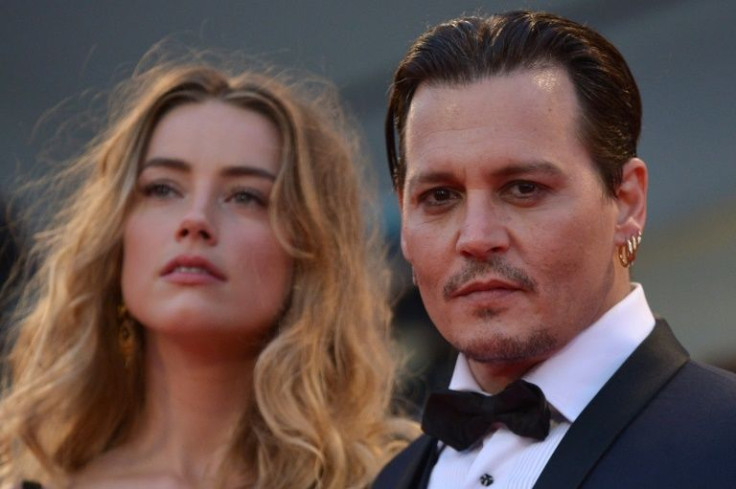 © Copyright IBTimes 2023. All rights reserved.