Johnny Depp 'Not Gloating' About Trial Win Over Amber Heard, 'Has Moved On': Report
KEY POINTS
Johnny Depp has been enjoying performing and has a "busy" summer ahead, a report says
The actor reportedly no longer talks about his trial against Amber Heard and has "moved on"
Depp performed with Jeff Beck Sunday at the Helsinki Blues Festival
Johnny Depp is moving forward following his huge victory in his defamation trial against his ex-wife Amber Heard, a report says.
Depp, 59, who performed with Jeff Beck Sunday at the Helsinki Blues Festival, has "moved on" from his legal battle and is focused on reviving his career, an unnamed source told People.
"The trial was necessary, but he is happy that it's over," the insider said. "Although he is relieved about the jury's verdict, he isn't gloating about it."
The source added that Depp no longer talks about the trial and only filed the lawsuit against Heard because he "considered it necessary."
"He has moved on though. He is now able to get back to what he loves doing," the insider told the outlet. "He enjoys performing and has a busy summer ahead. He is also looking forward to continue working. He just wants his career back. He loves filming."
Earlier this month, Depp won all three defamation claims against the "Aquaman" star over her 2018 op-ed about being a domestic abuse survivor. After a six-week trial, the jury awarded him $15 million in damages, which the judge reduced to $10.35 million due to the Virginia law capping punitive damages to $350,000.
Heard was also awarded $2 million in damages after she partially won her countersuit against her ex-husband.
Depp was not present when the verdict was read in court but said in a statement that the "best is yet to come" for him after the trial.
"I am truly humbled," he said. "My decision to pursue this case, knowing very well the height of the legal hurdles that I would be facing and the inevitable, worldwide spectacle into my life, was only made after considerable thought. From the very beginning, the goal of bringing this case was to reveal the truth, regardless of the outcome. Speaking the truth was something that I owed to my children and to all those who have remained steadfast in their support of me. I feel at peace knowing I have finally accomplished that."
The "Pirates of the Caribbean" star added that he is "overwhelmed by the outpouring of love and the colossal support and kindness from around the world."
In her own post-verdict statement, Heard said she was disappointed and "heartbroken" over the jury's decision. She called the verdict a "setback" for women.
Heard's lawyer said the actress plans to appeal the verdict.
Meanwhile, Depp has since been performing with Beck at the rock guitarist's concerts in the U.K.
The duo announced on June 9 that they will be releasing a new album together, titled "18," next month. Beck said the actor was "a major force on this record."
Depp and Beck also dropped a music video for their first single off the new album, titled "This is a Song for Miss Hedy Lamarr."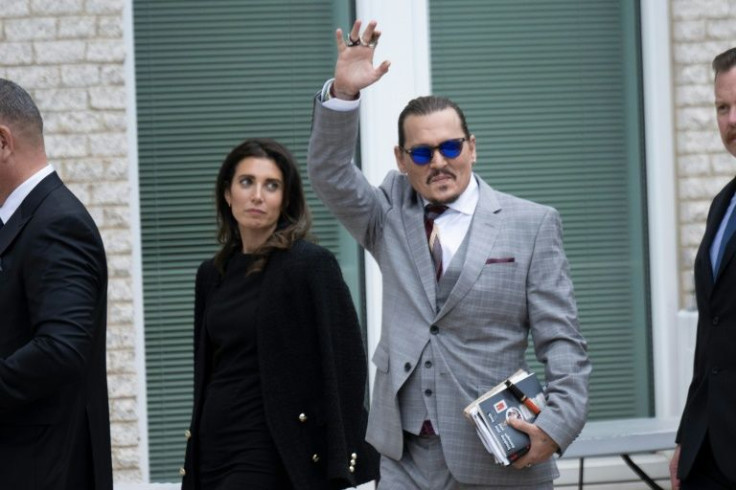 © Copyright IBTimes 2023. All rights reserved.