Twitter Reacts To Prince Harry, Meghan Markle's Podcast Featuring Archie: 'Hypocrisy And Superficiality'
KEY POINTS
Meghan Markle and Prince Harry featured Archie in Archewell Audio
Many Twitter users slammed the royal couple because of it
Some Twitter users praised Marke and Prince Harry's podcast
Meghan Markle and Prince Harry featured their son Archie in their podcast, and the move received mixed reactions from the netizens.
The Duke and Duchess of Sussex just released the debut episode of Archewell Audio with their son Archie joining them. However, Twitter users were divided as some approved of it while others criticized it.
"Merch a baby — cash royal titles — litigate for privacy — pre record a 30min podcast with 9 celebrities Such is the hypocrisy and superficiality of #MeghanMarkleTheCharlatanDuchess," one wrote.
"How does Meghan & Harry putting their child on his first podcast fit in with their plea for privacy and to lead an. 'ordinary' life. I suspect the fee for Archie was anything but normal," Andrew Pierce stated.
"Who puts their child forward as a front for a woke agenda?? So pathetic it's embarrassing to think they were ever Royals," another commented.
"These two are a disgrace, when are we going to see the real Archie if he even exists, they don't want privacy they want fame and fortune that's why they moved to La La land," another added.
Meanwhile, another user sarcastically showed his support for the Sussexes by saying he would not listen to Prince Harry and Markle's podcast because they wanted privacy.
"They wanted privacy and to honor their request for privacy I will not to listen to their podcast," @thousand_tim tweeted.
"Haha, so true — and then she invades my privacy by pushing intimate details of her life onto me — yet litigates for 'privacy'," another added.
Despite the criticisms, many also showed their support to the royal couple. Several were happy to hear Archie's voice in the podcast and they also loved the Sussexes' move that one even called it brave. The Sussex fans were also happy to have a glimpse of the family and they were overjoyed that Prince Harry sounded so happy with his child.
"So stunning...So brave...So deliberate," one wrote.
"That little giggle bless him. You can tell they're besotted with him by the way they're talking. Meghan didn't say much but was laughing, Harry just sounded so happy with their little boy," another user commented.
"Archie has his Papa's Laugh. Beautiful Happy Family. Great Podcast. Wonderful Guest e.g Elton John," a third netizen wrote.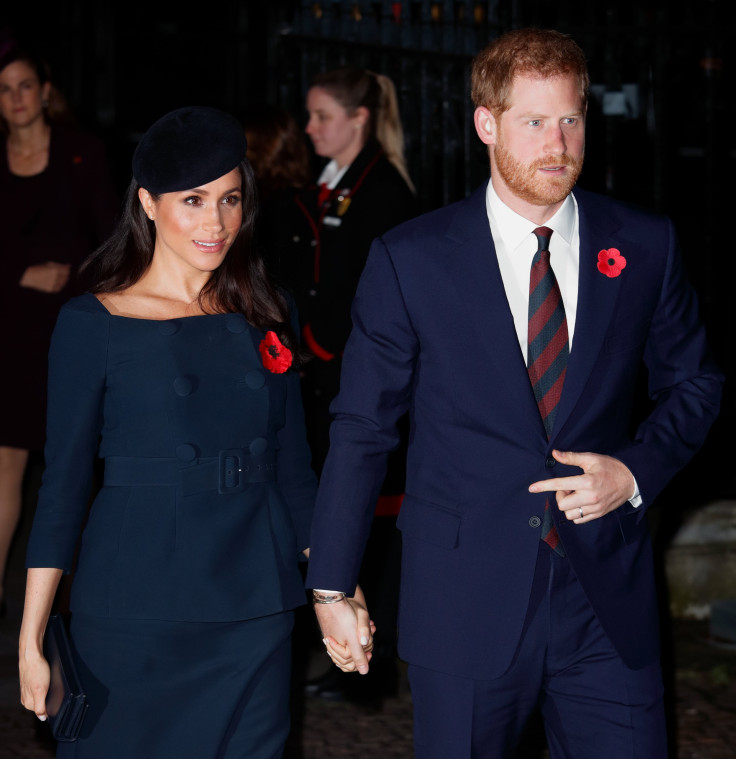 © Copyright IBTimes 2023. All rights reserved.
FOLLOW MORE IBT NEWS ON THE BELOW CHANNELS