Twitter Reacts To Prince William's Space Tourism Criticism: 'Take Care Of Home First'
KEY POINTS
Prince Willam said the world's greatest minds need to focus on trying to fix Earth instead of space tourism
A number of Twitter users sided with Prince William and slammed the "billionaire space race"
Others argued that going to space and saving the planet were not mutually exclusive
Prince William has received support on social media after the royal criticized the space race and space tourism.
As billionaires such as Jeff Bezos and Elon Musk build businesses to send private citizens to space, Prince William said in an interview with the BBC about the climate crisis that the brightest people in the world should focus on keeping Earth a livable planet in the future.
"We need some of the world's greatest brains and minds fixed on trying to repair this planet, not trying to find the next place to go and live," Prince William, who is second in line to the British throne, told "Newscast on BBC Sounds" in the interview. "We need to be focusing on this (planet) rather than giving up and heading out into space to try and think of solutions for the future."
A number of Twitter users backed the Duke of Cambridge in his criticism of space tourism.
"He's right. Billionaire vanity projects be damned," Jay Hernandez commented, while another Twitter user wrote, "[I] agree, take care of home first!"
"Prince William is right. Though I appreciate a 90-year-old creating history, it'll be meaningless unless we address pressing problems on our planet like poverty, starvation, famine, climate crisis, etc. COVID has made each passing day a challenge. We must get rid of these first," a third person wrote.
"A good point is a good point, regardless of who says it. These billionaires have the money and power to make meaningful innovations and changes. Instead, they're having a billionaires' space race," a fourth user wrote.
"The Queen slaps down world leaders (*cough Morrison*) who 'talk but don't do' when it comes to climate change…while Prince William slams the billionaires wasting $$$ on space travel saying, 'we need the world's greatest minds fixed on trying to repair THIS planet," Lisa Wilkinson tweeted. "Bravo both."
Space launches can leave a hefty carbon footprint due to the burning of solid rocket fuels. Nowadays, many rockets are propelled by liquid hydrogen fuel, which produces "clean" water vapor exhaust, but hydrogen production itself causes significant carbon emissions, according to Science Focus. Rocket engines also contribute to ozone depletion due to the trace gases they release into the upper atmosphere.
Prince William's comments were also met with some criticism on Twitter, with some users arguing that going to space and saving the planet were not mutually exclusive.
"You do know that combined they have created more than 15,000 jobs doing space stuff, right? Multiply that with a factor of 10 of people that have food on the table because of this. So I say, let them continue as long as the community in general benefits, there is nothing wrong," Vincent Haakmat commented.
"Space tourism is based on technology development. What you see in rocket launch and space activity is the outcome of science and technology! There is a lot of work to do! Different people [need to be devoted] to different areas!" another wrote.
"This is the only way we make access to space common and become a spacefaring species. There is nothing that says we can't walk and chew gum at the same time. We can go to space and still save the planet at the same time. One is not mutually exclusive of the other," another Twitter user said.
One user called out the duke over his use of private jets, writing, "How many times does he fly a private jet each year?"
Prince William's remark about space tourism was released one day after William Shatner, 90, became the oldest person to fly to space. The "Star Trek" actor lifted off from the Texas desert Wednesday in a rocket built by Bezos' Blue Origin.
Prince William gave the BBC interview ahead of the awards ceremony for the first-ever Earthshot Prize. The duke created the prize to reward people doing groundbreaking work to save the environment. The winners will be announced later this month.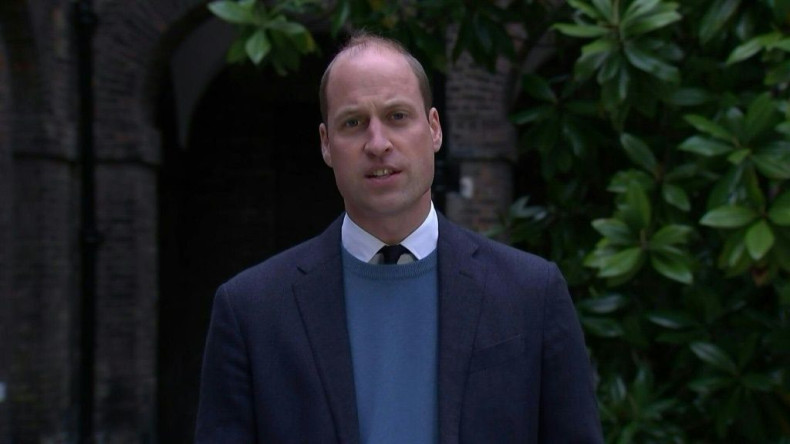 © Copyright IBTimes 2022. All rights reserved.