Twitter Reacts To Reason Why Neve Campbell Refuses To Return For 'Scream 6'
KEY POINTS
"Scream" star Neve Campbell said she rejected an inadequate offer made to her to reprise her role for a sixth installment in the franchise
Some fans claimed producers were "disrespectful" to Campbell
Others felt that the franchise could survive without her
Neve Campbell sparked a Twitter debate after confirming that she will not be in the upcoming "Scream 6" due to a salary dispute.
Campbell, 48, who plays heroine Sidney Prescott in the hit slasher franchise, revealed in a statement Monday that she made the "very difficult decision to move on" after rejecting an inadequate offer made to her to reprise her role for a sixth installment.
The announcement received mixed reactions on social media. While some suggested that the franchise would do well with or without her, a number of fans argued that Campbell is a key part of "Scream" and should get the salary she deserves as its star.
"With the dumb amount of money that gets thrown around this dumb goddamn industry, pay Neve Campbell whatever the hell she wants and then hand-deliver it on a yacht named 'hello Sidney' that you also bought for her to apologize," James McKenna tweeted.
"Especially after promoting [Campbell] as the star of the film when they gave her a minimal role in the last one. They can use her as a box office draw but not pay her for it," one fan wrote.
"I think it's wild—and EXTREMELY disrespectful to Neve Campbell AND Wes Craven to try to continue his franchise but lowball its star," another user opined.
"This is even worse because the last one did well! They should WANT her to come back," one fan said, pointing to "Scream 5's" worldwide total earnings of $140 million.
However, one Twitter user claimed, "No one is flocking to the theater to see Neve Campbell."
"How do you know it was a lowball offer? I'm guessing the offer was more money than the vast majority of us will ever see in our entire lifetimes. She's a perfect example of a privileged white woman," a second person wrote.
"She is a class D celebrity. I mean, come on, girl... We [are] in a recession here," another commented.
In her statement Monday, Campbell said, "Sadly, I won't be making the next 'Scream' film. As a woman, I have had to work extremely hard in my career to establish my value, especially when it comes to 'Scream.' I felt the offer that was presented to me did not equate to the value I have brought to the franchise."
She went on to thank fans for their support. "To all my 'Scream' fans, I love you," she said. "You've always been so incredibly supportive to me. I'm forever grateful to you and to what this franchise has given me over the past 25 years."
Campbell returned for "Scream 5," which premiered in January, alongside Courteney Cox (who plays Gale Weathers) and David Arquette (Dewey Riley).
"Scream 6" will see Hayden Panettiere return as Kirby Reed, who first appeared in the fourth movie in the horror franchise, Deadline reported. Jenna Ortega, Melissa Barrera, Jasmin Savoy Brown and Mason Gooding, who starred in the last "Scream" film, will return for the upcoming installment.
"Scream 6" hits theaters on March 31, 2023.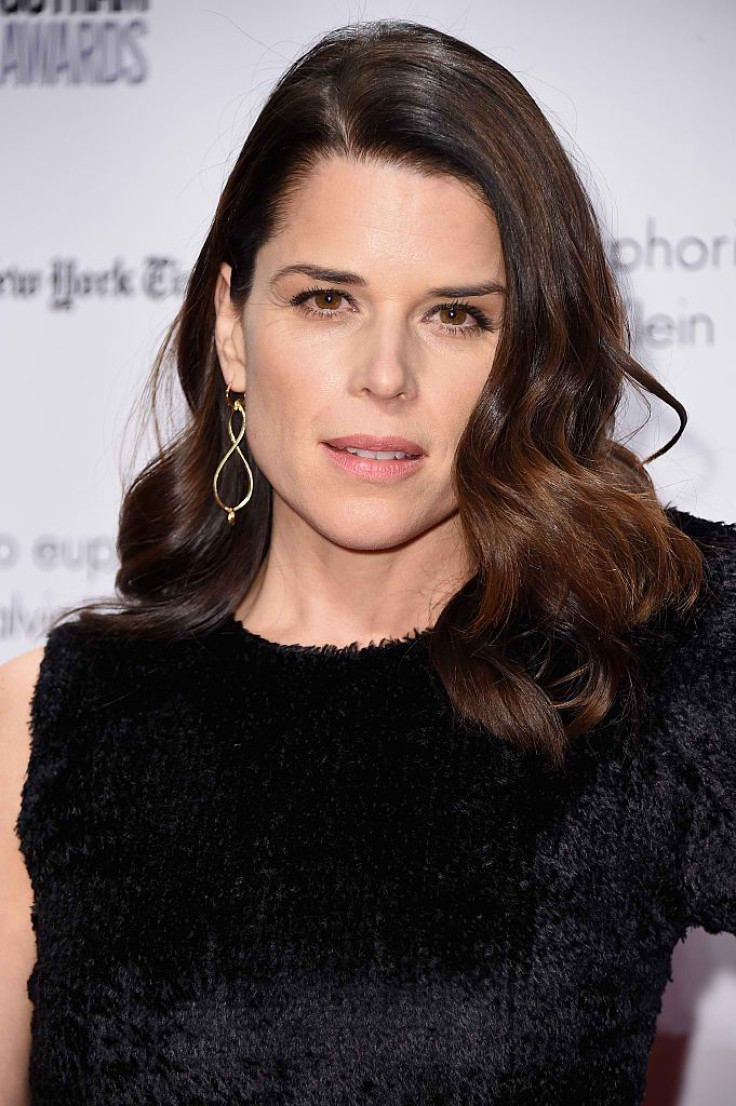 © Copyright IBTimes 2023. All rights reserved.