Twitter Reacts To Terrence K. Williams Calling VP Kamala Harris A 'Pole Model'
KEY POINTS
Terrence K. Williams won't apologize for saying Kamala Harris is a pole model
Williams said it was funny because many also made nasty jokes about Melania and Donald Trump
Twitter users have mixed opinions on Williams' joke about Harris
Terrence K. Williams has no plans to apologize to Vice President Kamala Harris after he called her a "pole model."
Williams took to Twitter and said that his statement about Harris being a "pole model" was a joke, so he won't apologize. He also mentioned how the people would make nasty jokes against former President Donald Trump and former first lady Melania Trump and got away with them.
"I will not be apologizing for saying Kamala Harris is not a Role Model, she's a Pole Model. I'm allowed to make Jokes and I was actually being nice. It's funny how y'all can make nasty jokes about Trump and Melania but we can't make a jokes about Joe and Kamala Toe," he tweeted.
Williams' post received mixed responses from the other users of the micro-blogging site. Some supported him because they shared the same sentiment against Harris.
"Right on Tarrence," one commented.
"I just think it's insulting to strippers. Kamala is not a good human and strippers are some of the best people I have ever met. I know plenty," another added.
"I agree 100% sir! She is showing young people that is okay to use your body for personal gain," a third user wrote.
"Never apologize for speaking the TRUTH!" another added.
Meanwhile, many also called out Williams because for them, his joke was distasteful and he was a bad joker. Some didn't even find his joke funny at all.
"I guess the confusing part is that none of what you say is actually funny, so it's hard to know when you're telling a joke," @DennisExMachina commented.
"I will not be apologizing for saying Terrence Williams is NOT a Comedian," another added.
"Jokes are funny. Nothing you say is funny," a third user wrote.
"You go ahead and make jokes, Terrence. They really aren't funny. Which is ironic since you're supposedly a comedian. A bad one," a fourth netizen added.
"You're no role model, either. Don't worry, we expect that sort of talk from the likes of you," another user added.
Meanwhile, two Texas pastors called Harris Jezebel and both haven't apologized yet. Experts reacted because the comparison had a racist and sexist undertone as the Biblical queen's name has become a shorthand for an "amoral, wantonly sexual woman" and has been used to disparage women of color.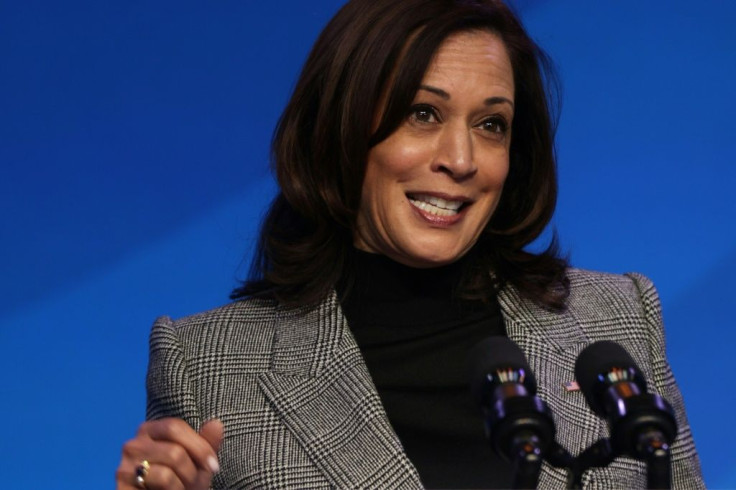 © Copyright IBTimes 2023. All rights reserved.