Twitter In Uproar Over IRS Job Posting For Inspectors Willing To 'Use Deadly Force'
KEY POINTS
Congressman Drew Ferguson said the job posting was 'clearly weaponizing the IRS to intimidate Americans'
Twitter users, including some politicians, raised concerns about the hiring call
The IRS appeared to have edited the job post later
Twitter users are reacting negatively to a job posting by the Internal Revenue Service (IRS) this week that sought to hire special agents "willing to use deadly force, if necessary." The said job post now seems to have been edited by the IRS, wherein the "carry a firearm" and "deadly force" duties have been removed.
Among the people who called on "answers" through Twitter about the IRS job posting were Missouri Attorney General Eric Schmitt and American-Canadian commentator Steven Crowder. Schmitt said he is "demanding answers from the IRS and the Biden Admin." He also included photos of his statement regarding the IRS' plan to hire 87,000 new inspectors, calling the move "disturbing."
Crowder asked why the IRS deleted the job post if the agency "had nothing to hide."
Former Trump adviser Sebastian Gorka wrote, "In what world does this make sense?"
Congressman Drew Ferguson, R-Ga., said the job posting was "clearly weaponizing the IRS to intimidate Americans, and exactly what the Dems' tax & spend bill would do." Hundreds of other Twitter users also joined the discussions about the controversial IRS job posting.
Despite the Twitter backlash, some users tried to be neutral about the matter. Citizen Lab senior researcher John Scott-Railton pointed out that "love or hate em, the IRS has had armed special agents for decades." He added that the "flood of misconstrued information about federal agencies combined with talk of an impending civil war is dishonest & dangerous."
In the job post that was temporarily deleted by the IRS on Wednesday, it was noted that among the major duties of a special agent was to "carry a firearm and be willing to use deadly force, if necessary," according to screenshots of the job availability that News2Share editor-in-chief and documentarian Ford Fischer shared on Twitter.
Fischer posted that the hiring call was "unavailable" Wednesday. Multiple news outlets and Twitter users posted that the hiring call was deleted by the IRS on Wednesday.
As of Thursday, the hiring call was available for viewing on the IRS website. However, the tax agency appeared to have removed the major duty requirement that said special agents should "carry firearms" and have the willingness to use "deadly force" when put in a situation that demands so.
According to Fox Business, the IRS did not immediately respond to an inquiry regarding the removal of the job posting in question Wednesday.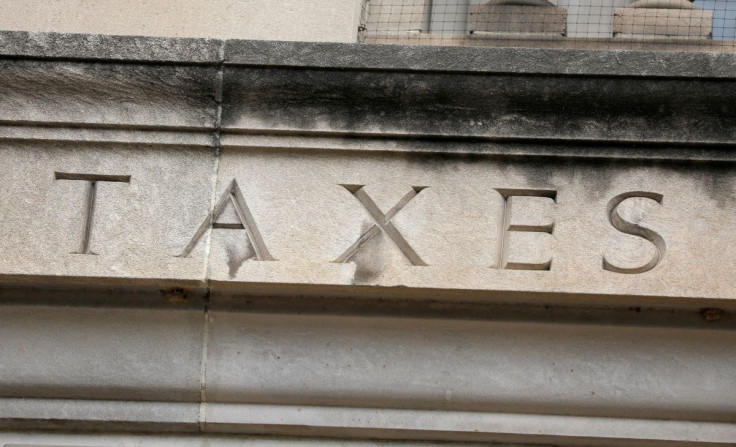 © Copyright IBTimes 2023. All rights reserved.