Twitter Users React To Jamie Foxx's Impression Of Donald Trump [Watch]
Jamie Foxx's impersonation of former president Donald Trump on the Rap Radar podcast has thrilled many Twitter users, who haven't stopped praising the actor.
"Jamie Foxx can sound just like Donald Trump," one of the Twitter users wrote alongside the video of him impersonating the former president.
Author Tomi T. Ahonen assured people there was no profanity in the audio and encouraged everyone to turn on the audio to listen to this "perfect imitation of Trump."
"It's so perfect and ironic that the person who does the best impersonation of Donald Trump in the history of existence is a Black man," a user tweeted. "Jamie Foxx for the eternal win."
Another one added, "I honestly don't think it's hyperbole to say Jamie Foxx is one the most talented people to ever walk the earth."
Many more online users praised the actor for impersonating the former president.
The 54-year-old actor appeared on the podcast Wednesday with Snoop Dogg to talk about his newly dropped Netflix movie, "Day Shift."
"There's a lot of great people on both sides," Foxx said while doing the impression. "I know Harry-O. He's a great person. He couldn't vote for me at the time. Now he can vote for me once he gets out. I love Snoop D O Double G. Great person."
Host Elliott Wilson questioned, "Do you love Death Row Records?" and Foxx immediately replied as Trump: "I love Death Row Records. Excuse me! Excuse me! Fake news. I love Death Row."
The impression made everyone in the room laugh.
During the act, Foxx also spoke about COVID-19. "They tried to give me the virus," Foxx said. "I beat the virus." In the end, he stopped the impersonation, and said: "He said 'they' tried to give him the virus. Who is they?"
On the work front, Foxx will be next seen in the sci-fi comedy movie, "They Cloned Tyrone," which is helmed by director Juel Taylor. He will portray Slick Charles' character in the movie and the flick also features J. Alphonse Nicholson, John Boyega and Teyonah Parris.
He will also appear in movies like "Strays," "Tin Soldier," "The Burial" and "God Is a Bullet."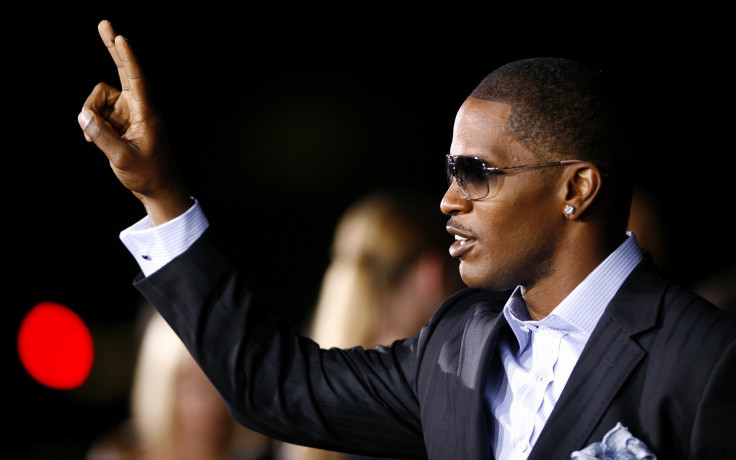 © Copyright IBTimes 2022. All rights reserved.
FOLLOW MORE IBT NEWS ON THE BELOW CHANNELS