Tyga-Molly O'Malia Update: Kylie Jenner's Boyfriend Posts New Photo, Hints At Latest Scandal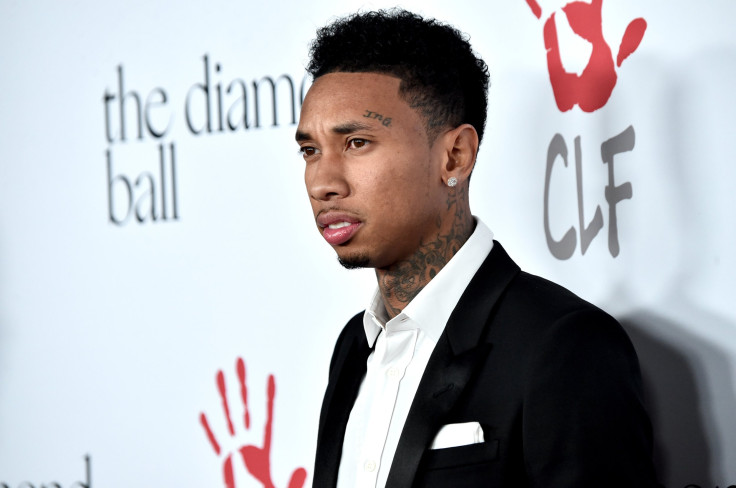 Is Tyga finally speaking out after being accused of sending a 14-year-old model "uncomfortable" messages? The 26-year-old rapper broke his silence with a mysterious new Instagram photo.
"They don't want you to win, he captioned an Image Tuesday night. Tyga can be seen with a new haircolor standing in a driveway in front of some of his car.
Tyga is facing some heat following a December 2015 story published by OK! Magazine. The outlet reported that Tyga cheated on girlfriend Kylie Jenner with Molly O'Malia, a 14-year-old aspiring model. The report followed allegations that he cheated on Jenner, 18, with transgender model Mia Isabella.
"Tyga only just managed to convince Kylie that there was nothing to worry about with Mia [Isabella] but he's not going to be able to weasel out of this latest disaster," a source told the magazine last month.
OK! did not name O'Malia as the 14-year-old in question, but the insider continued that Tyga texted and tried to FaceTime her.
"He keeps telling her how beautiful she is and how he can't wait to hang out with her," the source added.
O'Malia came forward on Monday during a press conference with lawyer Gloria Allred. The aspiring model and singer became emotional while explaining how Tyga first contacted her on social media. The rapper's manager, Anthony Martini, told TMZ that Tyga reached out because he was interested in her music. However, O'Malia states that he never mentioned her music during their messaging.
According to Us Magazine, O'Malia is speaking out now because of the allegations that she "hooked up" with the 26-year-old.
"I don't want what happened to me to happen to any other young girl," she said during the press conference.
Meanwhile, text messages obtained by TMZ reveal that there is more to the story. In the texts between Tyga and O'Malia, the model tells the rapper that she's 17-years-old.
© Copyright IBTimes 2023. All rights reserved.