Typhoid Fever Symptoms: Massachusetts Daycare Closed After Child Diagnosed With Disease
A Massachusetts daycare was shut down Wednesday after a child was diagnosed with typhoid fever, a rare food and waterborne disease. The state Department of Public Health said children and staff at Bright Horizons daycare and preschool at 1 Enterprise Drive in North Quincy are now undergoing tests.
The daycare learned of the exposure Tuesday and decided to close the center as a precaution. Daycare officials don't believe the child contracted the disease at the center, as the child recently traveled abroad.
"It is concerning, but they did send us emails with the details of what to look out for and all that," said Hala Abdel-Baky, whose daughter attends the daycare. "She seems fine to me right now, but they did say it shows up a week later or something like that."
Quincy Health Commissioner Andrew Scheele told local media the Patriot Ledger the city's health department is helping collect stool specimens to confirm if anyone else at the center had contracted the disease.
Bright Horizons said after learning about the incident, the daycare was thoroughly cleaned. The center could reopen soon with substitute teachers while other staff await results.
Typhoid fever is a potentially life-threatening illness caused by the Salmonella Typhi bacteria, Centers for Disease Control and Prevention said. An estimated 5,700 cases occur each year in the United States with most of them getting infected while traveling internationally. The incubation period is usually 1-2 weeks, and the duration of the illness is about 3-4 weeks. Symptoms include poor appetite, high fever, body pain, lethargy, stomach pain, diarrhea and sometimes rash.
According to CDC, the preventive methods that must be adopted by someone being treated for typhoid fever are below:
1. Keep taking the prescribed antibiotics for as long as the doctor has asked to.
2. Wash your hands carefully with soap and water after using the bathroom.
3. Do not prepare or serve food for other people.
4. Have a doctor perform a series of stool cultures to ensure no Salmonella Typhi bacteria remain in the body after the symptoms have gone.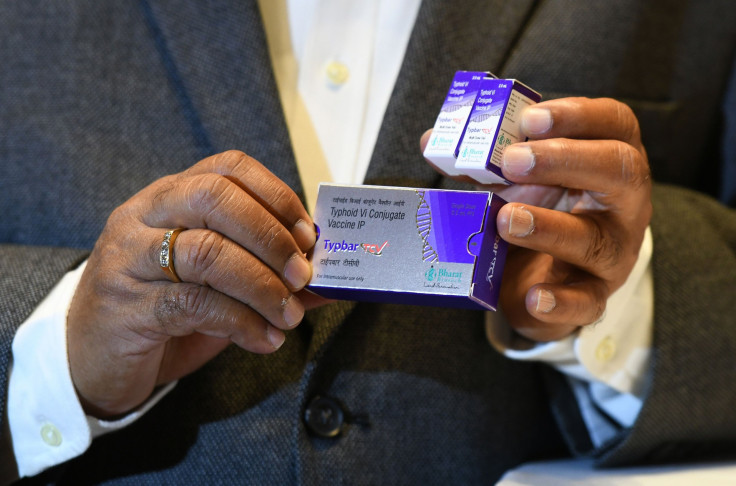 © Copyright IBTimes 2023. All rights reserved.