Uber Resumes Service In New Delhi After Ban, Faces More Trouble In South Korea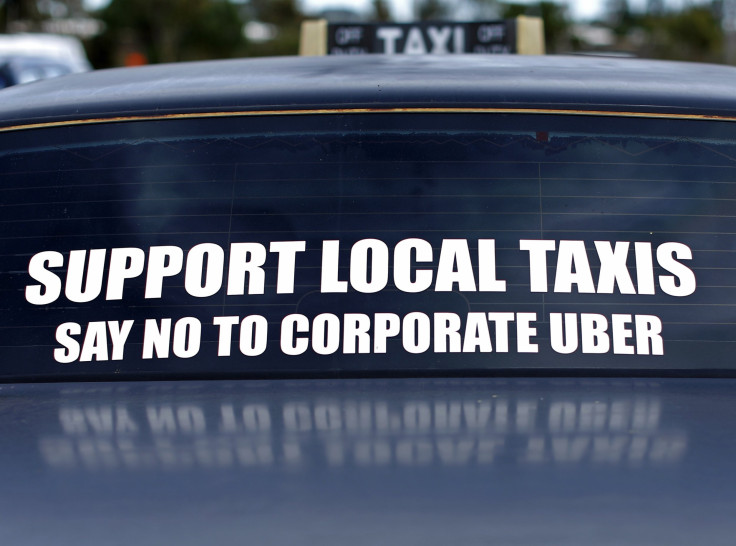 Uber Technologies Inc. has resumed its rideshare app operation in India's capital New Delhi after applying for a radio taxi providers' license, but faces fresh trouble in South Korea. Uber and its local competitors were temporarily banned in New Delhi and some other Indian cities, following a December complaint by an Uber passenger accusing her driver of rape.
"We are back," the California startup said on its New Delhi-specific blog. "As we resume operations in Delhi, we are only allowing driver-partners who have undergone re-verification of their police clearance in the last six weeks to get back on the platform."
On the back of its smartphone explosion, India is emerging as a hot rideshare app market, drawing investors such as SoftBank Corp. to pour hundreds of millions of dollars into Uber's local competitors such as Ola Cabs. Uber alone has raised some $4 billion since its founding in 2009 as it expands rapidly overseas.
However, as demand far outstrips supply, safety of women passengers, especially, has become a major concern in the Indian ridesharing market. That the Uber driver accused of rape turned out to have a prior record of sexual offences, exacerbated matters for Uber and its competitors in India.
For an additional layer of screening, Uber is implementing independent background checks and vehicle documentation reviews. The company has also developed safety features including an in-app emergency button, established a dedicated incident response team and is re-examining the credentials of drivers in its network, the company said in the blog post.
"Yesterday, Uber applied for a license under the Radio Taxi Scheme to reflect our commitment to providing riders with more options for safe and reliable transportation, including the ability to request a Radio Taxi on-demand," Uber said on its website on Thursday.
Meanwhile, in South Korea, Uber is facing a ban for violating local communications laws, the Wall Street Journal reported, citing a statement by Korea Communications Commission, the country's communications services regulator.
Uber has already been separately indicted for breaking the country's transport laws by facilitating a taxi service without a state license, the Journal reported. Uber has aggressively challenged the move, including posting on its website a response that said banning Uber in Seoul was a result of authorities bowing down to pressure from traditional taxi operators.
And while the rise of rideshare startups has led to protests by traditional taxi drivers across the globe, investors continue to bet billions of dollars on rideshare providers as demand for convenient urban transport has helped these businesses -- such as KuaiDi Dache in China that raised $600 million from SoftBank recently -- to quickly scale up their operations.
© Copyright IBTimes 2023. All rights reserved.